Vijay Inder Singla, Education Minister
Although the time frame and timeline for seeking transfer under the new online
Chandigarh, June 25:Although the time frame and timeline for seeking transfer under the new online Transfer Policy for School Teachers has been notified but in 2019-20 which is the year for first ever implementation of the policy a different Time Table is being followed and this exception is mentioned in the Policy document informed Mr. Vijay Inder Singla, Education Minister Pb.
The details of 2019-20 application process includes, issuing of Notification of Policy on June 26. This will be followed by inviting objections on the division of Zones from June 27 to July 1 and the final decision on the division of Zones after looking into the objections raised will be taken on 2 nd June followed by notification of Zones on July 3.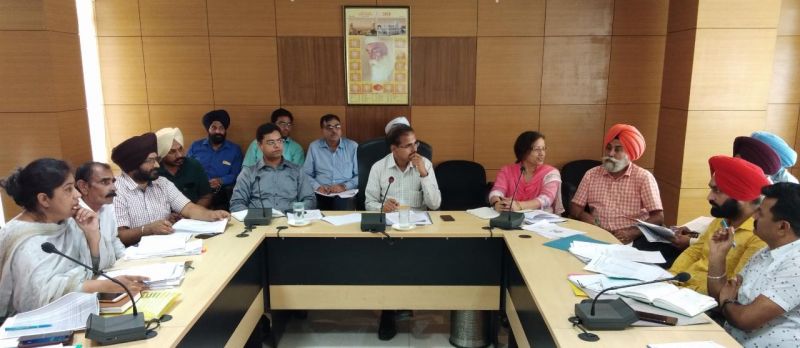 Public Relations Department Punjab
This will be followed by inviting Online applications for transfer against vacant posts from July 4 to July 11, 2019. The orders of new postings will be issued on July 12, 2019.  The new vacancies that arise out of implementation of initial transfers will be followed by second round of inviting Online Transfer Applications from July 15 to July 22, 2019 and the process will continue till July 31, thereby facilitating maximum number of teachers within a month. This policy is expected to give a level playing field by giving equal opportunity to nearly 80 to 90 thousand employees of Education Department.