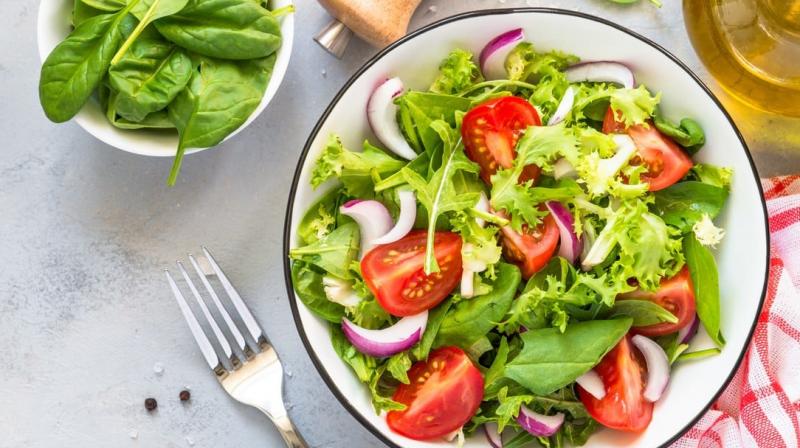 Spanish Salad
Savor the Mediterranean Flavors: Spanish Salads – A Wholesome and Tasty Choice
Are you on the lookout for a nutritious and palate-pleasing meal? Look no further! We've got just the right solution to tantalize your taste buds while staying health-conscious – Spanish Salads! Bursting with flavor and packed with wholesome ingredients, these salads offer a delightful and satisfying dining experience that's perfect for any occasion.
A Flavorful Twist to Healthy Eating:
Spanish cuisine is renowned for its vibrant flavors and diverse ingredients, and their salads are no exception. With a harmonious blend of fresh vegetables, delectable herbs, and zesty dressings, Spanish salads are a celebration of taste and health. These salads can serve as a light and refreshing starter or a satisfying main course, making them an ideal option for both lunch and dinner.
Salad Recommendations to Try:
Ensalada Mixta: This classic Spanish mixed salad brings together a medley of fresh greens, juicy tomatoes, crunchy cucumbers, and vibrant bell peppers. Tossed with a simple vinaigrette, Ensalada Mixta is a refreshing and nutritious choice for those seeking a light yet satisfying meal.
Ensalada Rusa (Russian Salad): A beloved Spanish favorite, Ensalada Rusa is a creamy delight featuring boiled potatoes, carrots, peas, and green beans, all dressed in a delectable mayonnaise-based sauce. This salad is a perfect accompaniment to grilled meats or a great standalone dish for a wholesome and comforting meal.
Gazpacho Salad: A unique twist on the traditional Gazpacho soup, this salad features ripe tomatoes, cucumber, bell peppers, red onion, and garlic, all blended in a tangy and refreshing vinaigrette. Gazpacho Salad is a cool and satisfying option for warm summer days.
Ensalada de Bacalao (Codfish Salad): For seafood enthusiasts, this salad is a treat for the taste buds. Made with flaky codfish, oranges, olives, and red onions, Ensalada de Bacalao is a harmonious fusion of sweet and savory flavors that will leave you craving more.
Embrace the Spanish Salad Experience:
Spanish salads not only offer a burst of flavors but also provide a rich source of vitamins, minerals, and antioxidants. They are perfect for those looking to add more greens to their diet without compromising on taste. Whether you're a salad aficionado or a curious foodie, these Spanish salads are sure to win your heart and leave you feeling nourished and satisfied.
So, why not embark on a delightful culinary journey and try these Spanish salads for your next meal? Explore the array of flavors, textures, and colors that Spanish cuisine has to offer, and savor the joy of indulging in a healthy and delicious feast. With the right ingredients and a sprinkle of Spanish magic, you can create a memorable dining experience that's both wholesome and delightful.