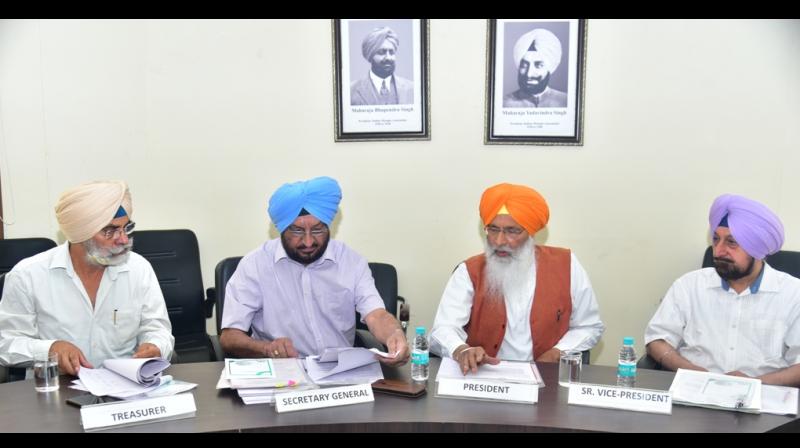 Punjab Olympic Association
Mohali, June 15: The President of the Punjab Olympic Association (POA) Mr. Sukhdev Singh Dhindsa today voluntarily resigned from his office after which the Vice President Mr. Brahm Mohindra was nominated as the Working President till the elections to the association are held.
In the Executive Meeting and Annual General House of the POA here today at the Punjab Olympic Bhawan, the services of Mr. Dhindsa as President for 41 years were applauded and it was unanimously decided to make him the Life President of POA in order to enable him to keep guiding the association.
The meeting also saw congratulations pouring in for Mr. Dhindsa for being bestowed with the Padma Bhushan and the award was applauded as a matter of honour for the association. It was further decided to felicitate Mr. Dhindsa in a grand function by all the sports associations and the players in recognition of his exceptional services rendered.
The meeting saw the unanimous passing of the proposal to nominate the Vice President of the association and Local Government Minister, Punjab, Mr. Brahm Mohindra as the Working President. The proposal afterwards also got the green light from the Annual General House. During the meeting, the decision was also arrived at to form a committee under the leadership of Mr. Brahm Mohindra which would coordinate with the Punjab Government concerning matters related to the association.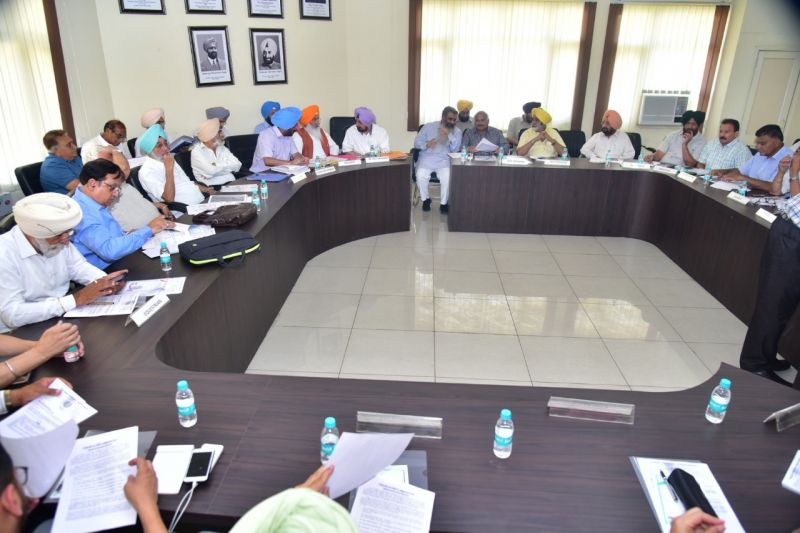 Sukhdev Singh Dhindsa
On the occasion, Mr. Brahm Mohindra and Cabinet Minister Mr. Bharat Bhushan Ashu announced grants to the POA to the tune of Rs. 10 lakh each from their discretionary quotas which was greatly appreciated by all the members. Earlier, the Secretary General of the POA Raja K.S. Sidhu while conducting the proceedings presented the report detailing the various works undertaken during the previous period. He disclosed that under the stewardship of Mr. Dhindsa, a sprawling Punjab Olympic Association bhawan came up at Mohali.
The efforts done by the Senior Vice President of the POA Mr. Rajdeep Singh Gill with regard to constructing a Hall of Fame within the bhawan were also greatly appreciated. The Hall of Fame depicts photographs plus achievements of the international level players from Punjab.
It was also decided in the meeting that the convention hall in the bhawan be christened as 'Sukhdev Singh Dhindsa Convention Hall'. In the aftermath of the meeting , all the office bearers visited the Hall of Fame at the ground floor. Earlier, at the start of the meeting, all the office bearers observed 2  minutes of silence in the memory of the Treasurer of the association Mr. P. S. Virk who passed away in 2015.
Among other office bearers of the POA present on the occasion included Mr. Sikander Singh Maluka, Mr. Parminder Singh Dhindsa, Padam Shri Kartar Singh, Mr. N. S. Kalsi, Mr. K. S. Kang, Mr. Tejinder Pal Singh Sidhu, Mr. Teja Singh Dhaliwal, Mr. Rajinder Kalsi, Mr. Prabhjit Singh, Mr. Karambir Singh, Mr. Gurbir Sandhu, Mr. Harcharan Singh Bhullar, Mr. P. R. Sondhi, Arjuna Awardee Mr. Tara Singh, Arjuna Awardee Mr. Jaipal Singh, and Deputy Director, Sports Department, Punjab, Mr. Kartar Singh Sehambi and Media Advisor of POA Mr. Navdeep Singh Gill