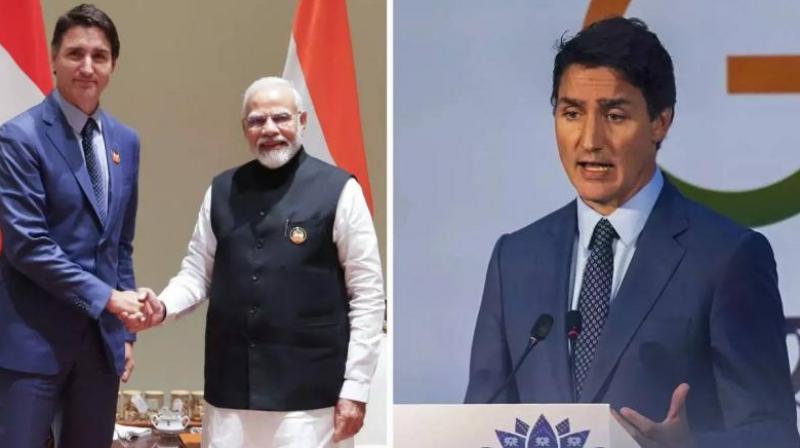 Canadian PM Justin Trudeau with Indian PM Narendra Modi
Canadian Delegation Stays Grounded in India as Plane Repair Continues
NEW-DELHI: Canadian Prime Minister Justin Trudeau's visit to India has been momentarily prolonged due to a technical issue with his plane. The Canadian delegation will remain in India until the necessary repairs are completed. Currently, aviation engineers are diligently working to rectify the problem. An airport official confirmed that the Canadian team will stay in India until their aircraft is deemed airworthy once again.
PM Trudeau, accompanied by his son Xavier, arrived in India on Friday to participate in the G-20 summit. During his visit, Prime Minister Narendra Modi engaged in a bilateral meeting with his Canadian counterpart on Sunday, September 10. During this meeting, PM Modi expressed deep concerns about the promotion of radical separatism in Canada, the incitement of violence against diplomats, and the safety of the Indian community residing in Canada.
According to the Ministry of External Affairs, On the sidelines of G20 Summit, Prime Minister Modi emphasized that the India-Canada relationship is founded on shared democratic values, a mutual respect for the rule of law, and robust people-to-people connections.