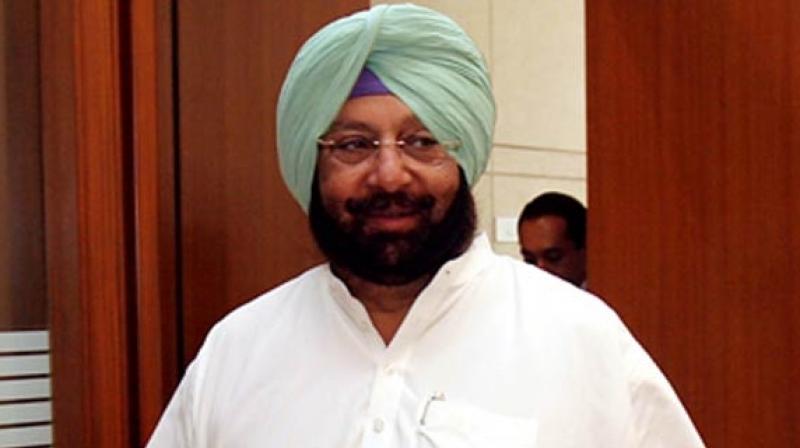 Chandigarh, July 8: Punjab CM Captain Amarinder Singh has given various government departments a 10-day deadline to identify and prepare lists of critical vacancies to be filled up on urgent basis, while directing online transfer policy to be extended to all departments on the lines of the Education Department.
In another important decision, the Chief Minister also announced a pilot project to provide compulsory NCC Training to all 9th, 11th, 1st year and 2nd year grade students of all government schools and colleges in the border districts of Gurdaspur, Taran Taran and Amritsar. There are 365 High Schools and 365 Senior Secondary Schools in these districts.
 The decision is based on a formal proposal submitted by DEOs to the Finance Department, which Captain Amarinder immediately accepted, saying it would help making youth employable in the armed and paramilitary forces, besides inculcating in them a strong sense of discipline. Gradually, such training would be made compulsory for all schools in the state, said the Chief Minister, directing the necessary modalities for the same to be worked out.
Chairing a high-level meeting to discuss recruitment and other vital issues, the Chief Minister said about 29,000 odd vacancies in various departments could be filled in the first phase, with another 15,000 for filling up in the second phase next year.
Underlining the importance of filling up critical vacancies in these phases, on priority, the Chief Minister asked the departments to look at technical/skilled cadre vacancies, such as doctors, nurses, teachers etc, where 2% retirement takes place every year.
The meeting discussed various measures, including restructuring, to streamline functioning of departments and cut down expenses by bringing in more efficiencies. In response to a suggestion from Finance Minister Manpreet Singh Badal, the Chief Minister asked the Personnel Department to come out with a proposal within 6 weeks. He directed the Department Secretary to discuss with the Chief Secretary and then formulate the final proposal in this regard.
On the issue of transfers, the Chief Minister directed that the online transfer policy, successfully introduced for teachers, should be made mandatory for all departments to ensure transparency.
The meeting was attended by Finance Minister Manpreet Singh Badal, Media Advisor to CM Raveen Thukral, besides Special Chief Secretary KBS Sidhu, ACS Housing and Urban Development Vinni Mahajan, ACS Health Satish Chandra, Principal Finance Secretary Anirudh Tewari, ACS Cooperation Viswajeet Khanna, Special Principal Secretary to CM Gurkirat Kirpal Singh, ACS Cum Financial Commissioner Taxation MP Singh, ACS Technical Education and Industrial Training Kalpna Mittal Baruah, Principal Secretary PWD B and R Hussan Lal, CMD PSPCL A Venu Prasad, Financial Commissioner Forest Roshan Sunkaria,  Principal Secretary Higher Education Seema Jain, Principal Secretary Planning Jaspal Singh, Secretary Water Supply and Sanitation Jasprit Talwar, Principal Secretary Animal Husbandry Raj Kamal Choudhary, and Secretary Employment Generation Rahul Tiwari.