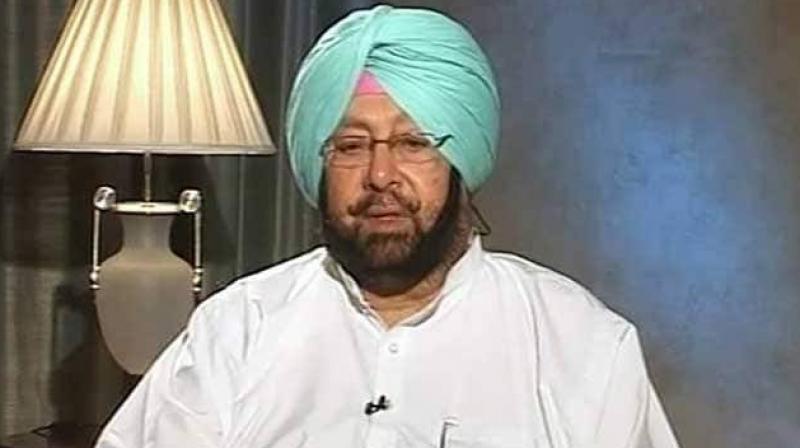 Chandigarh: The Punjab government's efforts to promote industrial and economic development in the state got a major impetus on Thursday, with Chief Minister Captain Amarinder Singh inaugurating ITC's Welcomhotel in Amritsar.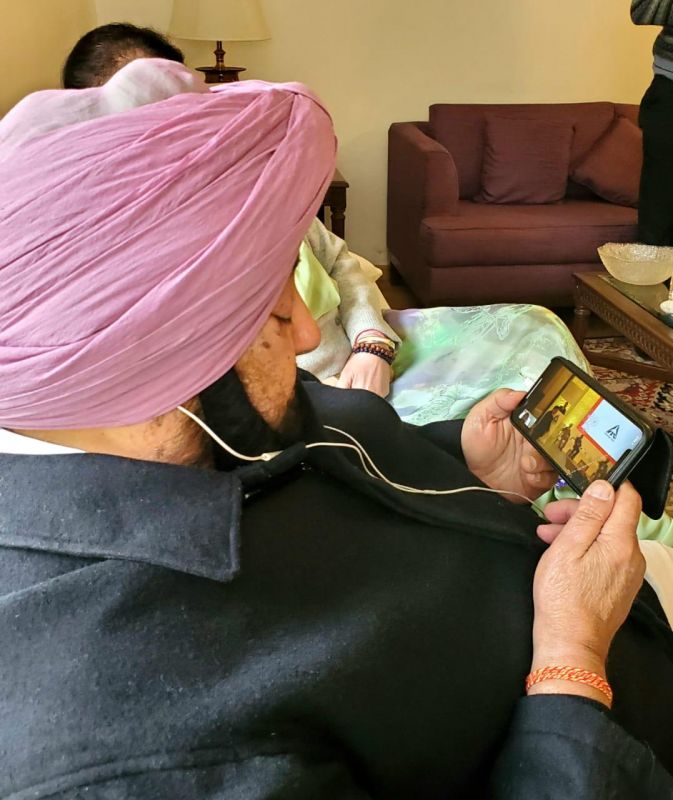 Captain Amarinder SinghInaugurating the 5-star hotel through video conference from Chandigarh, after bad weather prevented him from taking off for Amritsar, the Chief Minister said the project would further contribute to strengthening the state's economy and industry, backed by increase in employment generation and tourism. He thanked the ITC Group, which had launched a food processing unit in Kapurthala and was looking at launching a new project in Hoshiarpur next year, for making huge investments in Punjab, besides contributing to the state's industrial development.
Captain Amarinder extended his government's full support and cooperation to ITC for expanding its presence in the state. The state government, he said, would continue to explore new avenues for development across industrial sectors, in association with the Group. He also expressed gratitude to ITC Chairman & Managing Director Sanjiv Puri and his team for their vision in investing in Punjab's key sectors, including agriculture or tourism.
The formal opening of the hotel in Amritsar was meanwhile done by Water Resources and Housing & Urban Development Minister Sukbinder Singh Sarkaria and Medical Education and Research Minister OP Soni.Spread across eight acres of manicured greens, the magnificent 101-room Welcomhotel Amritsar is centred around a colonnaded mansion, the erstwhile Sandhanwalia Haveli.
The Haveli, which traces its origins to the early 1900s, has been restored with all modern comforts while preserving the century-old cultural, architectural and culinary flavours. The property is located close to the airport and a short drive from the Golden Temple.
On the occasion, Sanjeev Puri reiterated ITC's commitment to building iconic hotel properties that enhance the tourism potential of India. "The magnificent property is our tribute to the rich legacy of Punjab and is a part of ITC's growing footprint in the State across all sectors encompassing agriculture, manufacturing and services," he added. Puri thanked the State Government for its wholehearted cooperation in setting up projects in Punjab. 
ITC Executive Director Nakul Anand presented the vote of thanks. ITC believes that Welcomhotel Amritsar will attract discerning domestic and international travellers to the enriching local experiences that define the heart and soul of Amritsar, whilst enhancing the tourism potential of Punjab overall, he added.
Among those present at the inauguration were MP Gurjit Singh Aujala, MLAs Harpartap Singh Ajnala, Sunil Dutti, Tarsem Singh DC and Sukhpal Singh Bhullar, Ex MLA Jugal Kishore, Chairman Improvement Trust Amritsar Dinesh Bassi, DC Amritsar Shivdular Singh Dhillon, Commissioner Police Amritsar Sukhchain Singh Gill and SSP Amritsar Rural Vikramjit Singh Duggal.