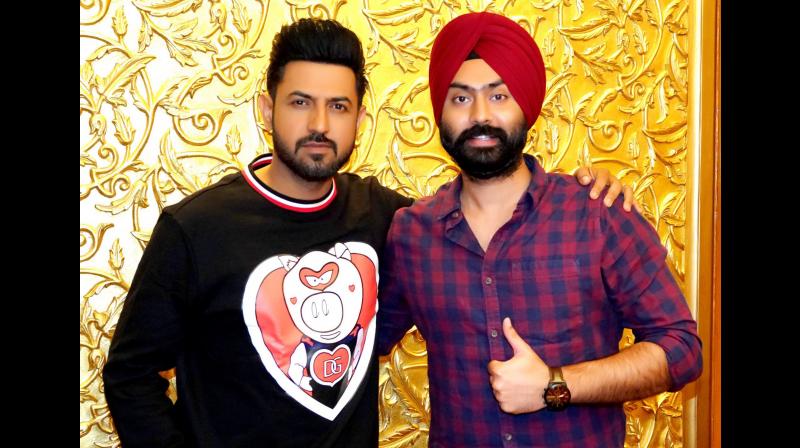 Gippy Grewal, Producer and Director
Saga Music takes a leap in the Punjabi film Industry by collaborating with Facebook Content Creators for Ardaas Karaan
Saga Music, a prominent name in the Punjab Film Industry, has taken a giant leap by collaborating with the Facebook content creators for promotions of the film titled 'Ardaas Karaan'. The film has been doing the internet rounds ever since the announcement of its release. Saga Music, owned by Mr. Sumeet Singh, is headquartered in Karnal, Haryana. Belonging to a small town hasn't ever confined the boundaries of this organization.
The owner, Mr. Sumeet Singh, has worked towards carving a niche in the world of Punjabi cinema by offering class apart and out of the box films and music.The collaboration with the Facebook content creators has worked wonders as Gippy Grewal, film's Producer and Director, had created a social media buzz by creating social video content with the creators around the film's theme and concept. 'Ardaas Karaan' is a family entertainer which happens to be relatable with people of all age groups.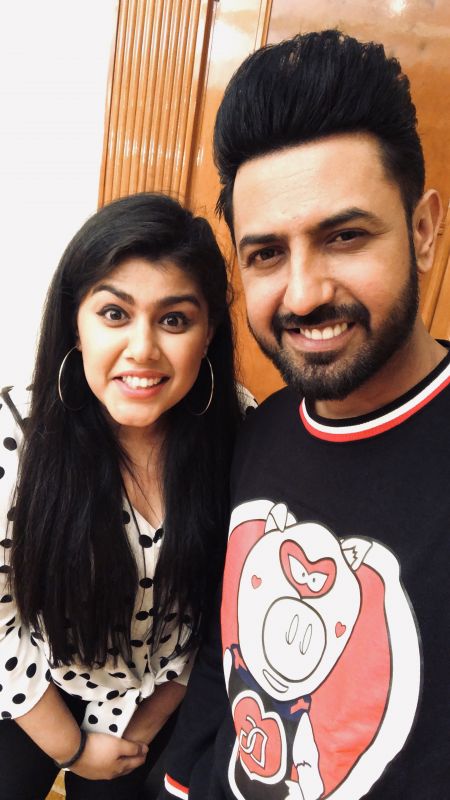 RJ Shruti with Gippy Grewal
The film has touched upon the sensitive topics like generation gap, respect of elders in family, conflict of opinions and many others. This film is about spirituality, family values, and virtues which we inculcate in our younger ones.Ever since we have entered the modern era, we find a drastic change in the values of the present generation. Ardaas Karaan revolves around the lives of 3 old gentlemen who face some conflict of opinions with their family members. This film takes us through various emotional twists, and stirs.
Saga Music's initiative of the 'Create Together' moment with renowned Facebook influencers likeHarshdeep Ahuja, RJ Sukriti, Baklol Video, and Jaspreet Singh has been a successful venture. The videos created have garnered immense appreciation and love from global audiences. When spoken with Mr. Sumeet Singh about this unconventional move, he said, "Facebook is a global platform which has a vast base with billions of users.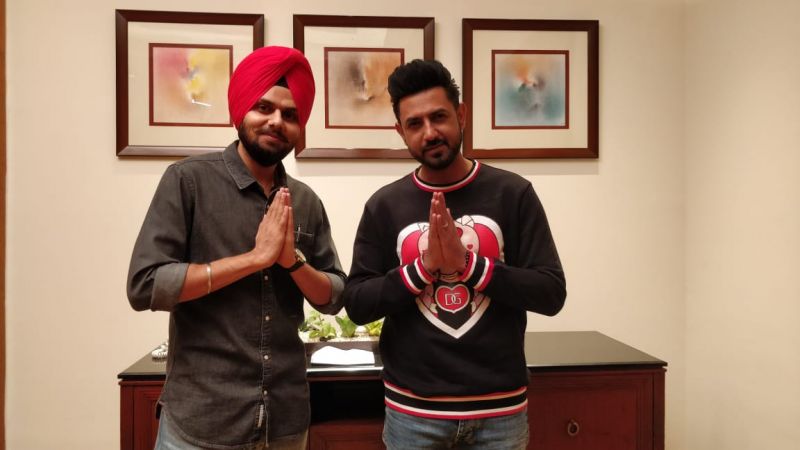 Ardaas Karaan
It is the most apt platform to reach out to the target audience group. Influencer marketing is still unexplored in our industry, and having associated with this platform for a film like Ardaas Karaan, I feel, we have nailed the move." Ardaas Karaan has ruled the India and overseas box office with a total collection of more than 30 Crores. Not only monetarily, the film has touched the lives of people and made each one to retrospect and introspect.
'Ardaas Karaan' is a Humble Motion Picture presentation, written, directed, and produced by Gippy Grewal, co-produced by Ravneet Kaur Grewal. Gippy Grewal, a versatile iconic figure has the power to nail every role he is cast into. He has donned the director's hat, yet again after Ardaas, for this film.
The film's music is released by, Mr. Sumeet Singh owned, Saga Music known for holding a strong vision of offering meaningful cinema to the world, and marking the presence of Punjab as a repertoire of knowledge-worthy content. Worldwide digital and satellite distribution will be done by Unisys Infosolutions and Saga Music.