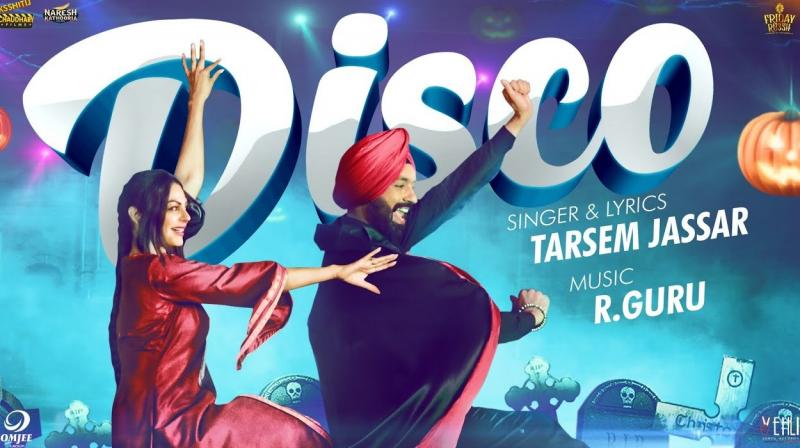 Poster of Disco Song of Uda Aida Movie
Chandigarh, 19th January 2019: We live in the times when world is a global village. From news to festivities, everything becomes worldwide phenomenon. One festival that has always garnered huge eyeballs is Halloween. Dressing up and costume parties are a huge part of this tradition and many films in Indian entertainment industry have made the celebration popular in India as well.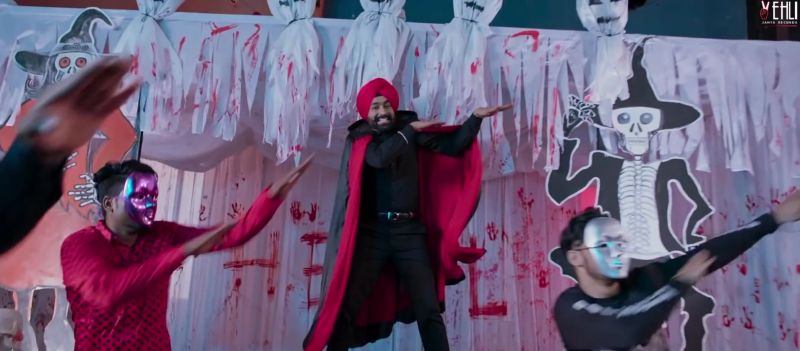 The words are written by Tarsem Jassar himself
But this time you will get to see Halloween in a Punjabi film, with a pinch of fun and frolic and a very important message. 'Disco' will take you to the world of Trick-or-Treat, disguising up and dancing till you get tired. This party song is sung by Tarsem Jassar. The words are written by Tarsem Jassar himself and the music is composed by R Guru. The song has released under Vehli Janta Records label.
Song has released under Vehli Janta Records label
It is choreographed by Feroz A Khan. The song is full of vibrant colours. Uda Aida stars Tarsem Jassar and Neeru Bajwa in the leading roles. Gurpreet Ghuggi, BN Sharma, Karamjit Anmol, Poppy Jabbal, etc. will be seen playing pivotal characters. The film is being helmed by Ksshitij Chaudhary. Naresh Kathooria has written the story of 'Uda Aida' and has also given his input in screenplay along with Surmeet Maavi.
Talking about the song, Tarsem Jassar, the lead actor and singer-lyricist of Disco, said, "Parents go to lengths to please their children. From cooking their favourite meals to celebrating the festivals their way, we adjust according to what our kids like. 'Disco' is a song where we are celebrating Halloween. Although it is a western festival but we are celebrating it in Punjabi style. We have dressed up as vampires and the entire set-up was so exhilarating.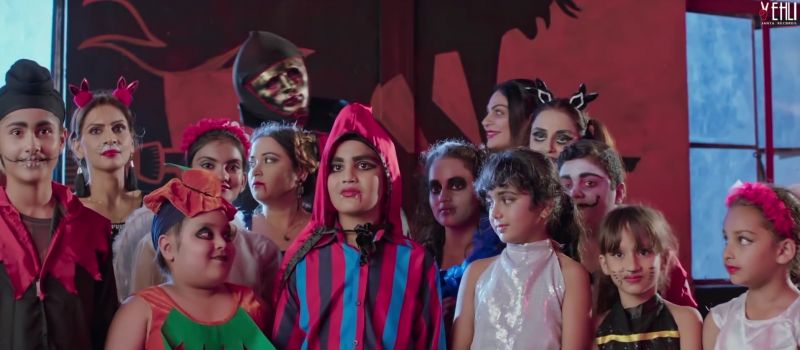 Song is full of vibrant colours
People are going to dance to this number, for sure." Manpreet Johal, the CEO of Vehli Janta Records, said, "Punjabis are known for living life king size. We enjoy moments and festivals, dance and make merry. 'Disco' is the song of that celebration. Tarsem Jassar has just added his signature style to this song. Uda Aida film has a very strong message that needs to be spread and we are happy to have associated with them to give out the music that will definitely echo the emotions of the film."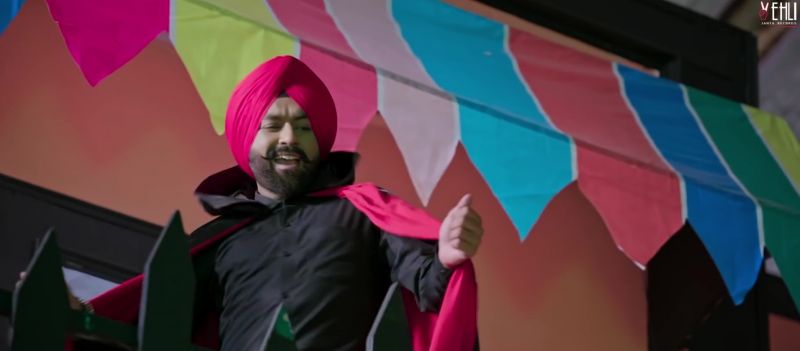 Disco is the happy song of the film
"'Disco' is a very fun-filled track. The entire set-up was kept dark and drenched in Halloween feel. In recent times, kids have started recognizing Halloween, thanks to all the cartoons they watch. And they want to celebrate it too. As parents we indulge their demands because even we want them to feel connected and up-to-date. Although 'Disco' is the happy song of the film there is a very relevant message underneath it, that parents can do anything to make the kids happy.
We are sure the song will be loved by all- young and old", said Rrupali Gupta and Deepak Gupta from Friday Rrush Motion Pictures, the producers of the film. 'Disco' has released on the official YouTube channel of Vehli Jata Records label. 'Uda Aida' is set to hit the theatres on 1 st Febraury 2019.