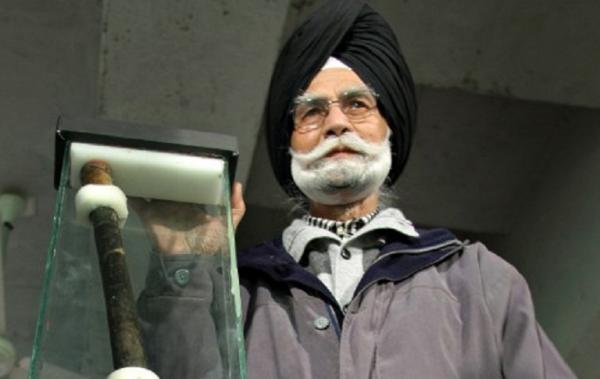 The hockey legend Balbir Singh Senior recalls the days of partition and told that he was deeply hurt during the divide of Punjab. In an exclusive interview with Rozana Spokesman, the Olympian shared his bitter experience �of� the partition.� He used to play Hockey in Lahore where he was a student before the partition of the country. A large number of Muslim players, who later represented Pakistan in international Hockey tournaments were, used to play along with him the college and in state and national level competitions. Last time, he played in 1947 when Punjab team won national championship at Bombay.  

Then AIS Dara was captain of the team.� Balbir Singh Senior said that the partition divided friends especially the players of Indian hockey team. Singh said he was completely shocked because the Muslim players of his team sided with Pakistan � and later played against India in international tournaments�. The Muslim players remained in Pakistan after the partition.

And the moments gave him goose bumps when he used to saw his team members playing from Pakistan.� " At international competitions we used to meet but not much. That meeting used to be just a formality", he added.� He said, �We used to go together on camps and played international tournaments together but after partition, we were separated and played against each other.�  Recalling the old days, he said, �After the partition I played against those who were my team members. Often I faced them as rivals and we played from India and they played from Pakistan.�  

Singh, who was recruited in police on the basis of his performance in hockey,� was on duty in Police�. " As a policeman, I dealt with a large number cases of communal violence at Ludhiana in 1947. There was a lot of bloodshed,killings, incidents of looting and so on. He said, �I was posted in Ludhiana and we were frequently receiving the phones calls about the killings �as communal violence had spread all over the state�.� Police were on toes and Singh was visiting the crime� spots. " All this was very disappointing and depressing", he added.