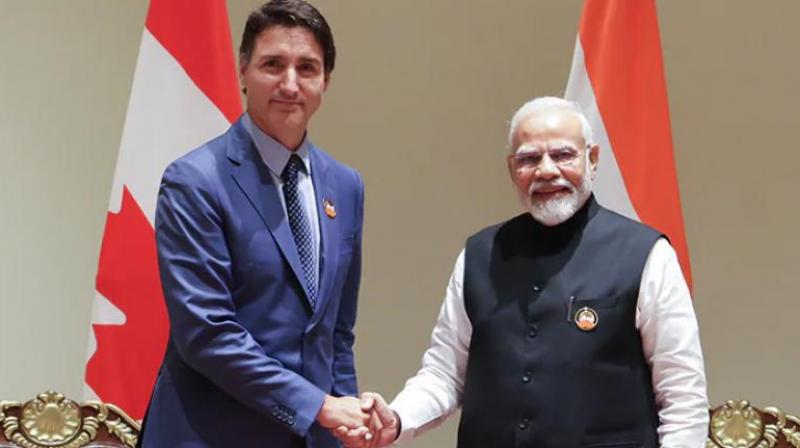 Indian PM Modi with Canadian PM Justin Trudeau
Clarification on Intentions Following the Killing of Hardeep Singh Nijjar
TORONTO: Following the recent strain in diplomatic relations between Canada and India, Canadian Prime Minister Justin Trudeau clarified the country's position regarding the killing of Hardeep Singh Nijjar. In response to the developments, Trudeau emphasized that Canada was not seeking to provoke or escalate tensions but rather urging India to address the matter with utmost seriousness.
The deterioration in diplomatic relations emerged in the wake of the killing of Hardeep Singh Nijjar. Trudeau's comments sought to convey that Canada's intent was not to aggravate the situation but to emphasize the gravity of the matter and encourage a thorough and serious examination by the Indian government.
"The Indian government needs to take this matter very seriously," stated Trudeau during a press briefing. He emphasized that their aim was to exert pressure on New Delhi to address the issue with the appropriate gravity and urgency. Notably, The clarifying statement by the Canadian Prime Minister comes amidst the need for both nations to manage their relations effectively, emphasizing dialogue and understanding to navigate through sensitive matters.