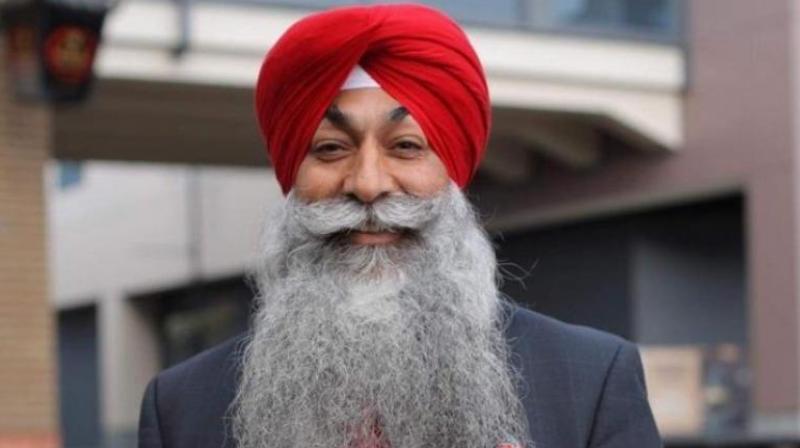 Kharg Singh
The Labor Party is expected to have a tough fight with its rival party at Botany
AUCKLAND: The Labor Party, which has been ruling New Zealand for the last 6 years, has started selecting its candidates for the general elections to be held in October this year. The Indian community will be happy that for the first time a turbaned Sikh from the Labor Party, Kharg Singh has been declared as its parliamentary candidate from Botany, which is a very important constituency.
Here, The Labor Party is expected to have a tough fight with its rival party. The information about this was issued by the Labor Party through a press note. S. Kharg Singh has earlier tried his luck in the council elections of the local board from the same constituency as well as from Manurewa, an adjacent area. Notably, Kharg Singh came to New Zealand in 1987 after completing his graduation from India to fulfill his life's dream and to live a better life.
After working hard and working for many years in 'Auckland', he started his life well and then in 1995 he bought his first supermarket as a businessman. He has now been in business for 27 years and is the owner of the Everglade 4-Square at Manukau Heights. Where he participates in social works, he is also a 'Justice of Peace'. He is an active member of Papatoetoe Rotary Club, former President of Life Vision Society and has been a member of the New Zealand Business Council.
S. Kharg Singh thanked the Labor Party and said that by giving ticket to a turbaned person, the ruling Labor Party has increased the pride of all Indians, especially Sikhs. He said, "I am proud to be the Labor candidate for the electorate of Botany. I have seen Botany area develop from being a farm land to an important suburb."
He added, "It is an honor to represent the people of Botany. I want to make sure that every member of the community is happy. I would be proud to represent Botany in government and be a strong voice for our community."