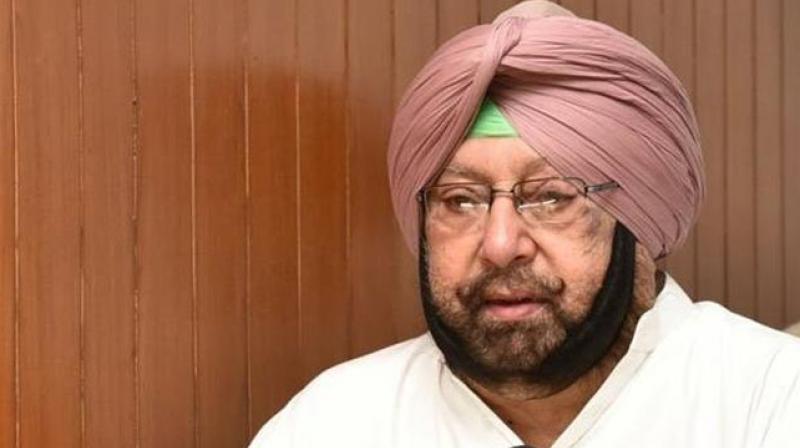 Punjab Chief Minister Captain Amarinder Singh
Capt Amarinder Directs Amritsar DC, CP to Prepare Detailed Socio-Economic Profiles of Train Tragedy Victims
Spokesman News Service, Chandigarh (21st Oct'18): To ensure speedy, need-based solution for the rehabilitation of the victims of the train tragedy, Punjab Chief Minister Captain Amarinder Singh on Sunday directed Amritsar DC and Commissioner Police to make a detailed socio-economic profile of each of them. The Chief Minister, who had met some of the survivors of the accident in the hospitals yesterday, was moved by tales of two young women, who had lost their entire families, including children and husbands, and in one case even her in-laws.
Anguished at the plight of such survivors, the Chief Minister had then told his Chief Principal Secretary Suresh Kumar that the government will have to do more than just give Rs five lakhs as compensation to the kin of the dead, especially in cases where the victims are poor. The Chief Minister had made it clear to his CPS that a proper system would need to be worked out to ensure that such survivors are rehabilitated by the state government at the earliest, and are not left to fend for themselves.
On Sunday, while reviewing the situation in the aftermath of the train tragedy, the Chief Minister directed the district officials to prepare detailed socio-economic profiles of the victims. He also directed that ration, clothing, medicines etc be provided to the families of the victims, as most were from the economically weaker sections of the society.
The Chief Minister also reviewed the relief and rehabilitation work with the Crisis Management Group of ministers, headed by Health Minister, Brahm Mohindra, and directed them to take immediate steps for early disbursement of the compensation. All steps should be taken for the effective rehabilitation of the survivors and the families of the victims, Captain Amarinder Singh told the Crisis Management Group, which he had set up on Friday night, immediately after receiving the news of the tragic disaster.