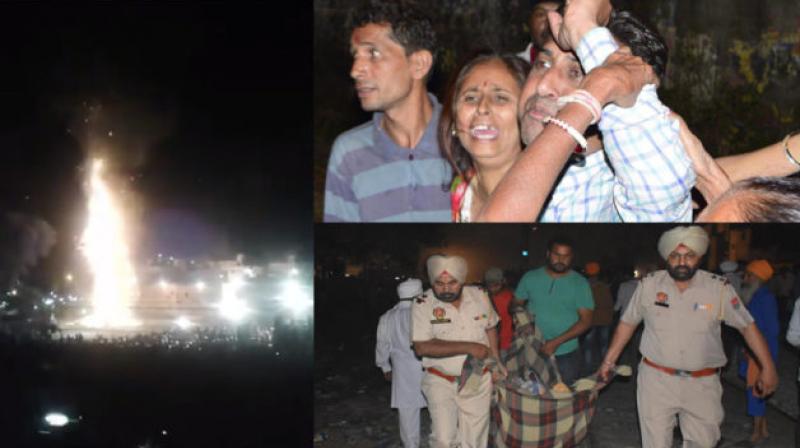 Train Hits Crowd Watching Ravan-Burning in Amritsar
Spokesman News Service, Amritsar (19th Oct'18): A train ran over hundreds standing on a railway track while celebrating Dussehra in Amritsar this evening. The people who were hit could not see or hear the train due to the exploding crackers.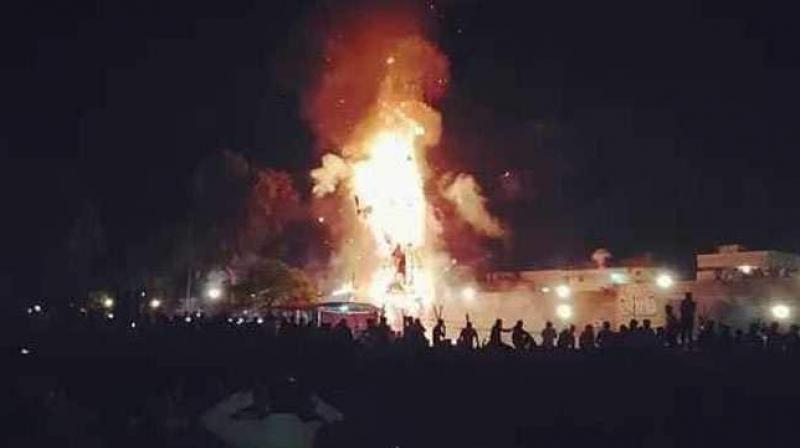 A crowd of around 300 people was watching the effigies being burnt as part of the Dussehra celebrations at about 6.45 pm when the speeding train rolled down the tracks.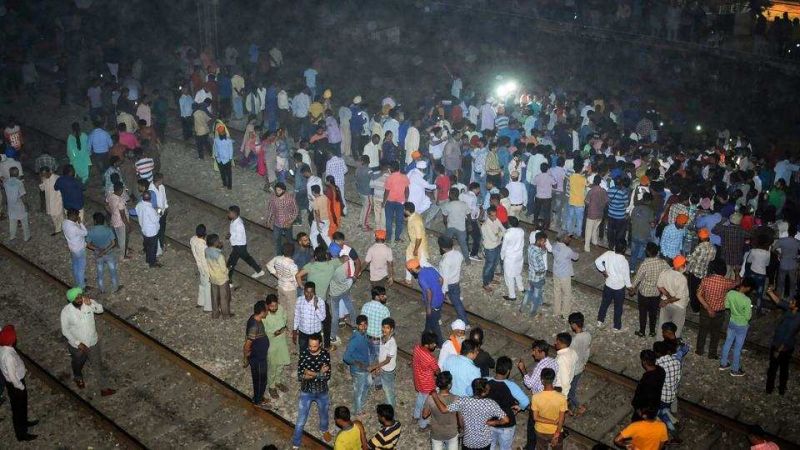 It appears from multiple accounts that people didn't hear the approaching train as the effigy of Ravana burnt and the area resonated with the sound of the crackers. According to a video of the tragic accident, many of the victims were shooting videos on their mobile phones or taking selfies.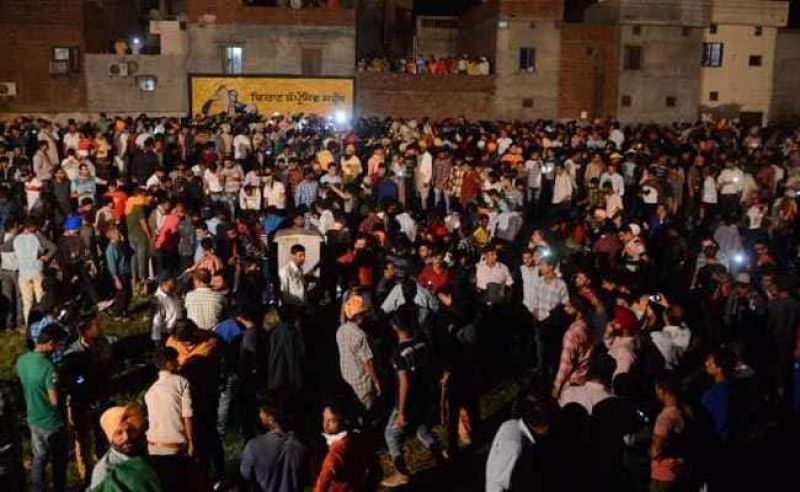 Punjab will remain in mourning tomorrow in view of the accident. "All offices and educational institutions will remain closed", said Amarinder Singh. He also announced Rs 5 lakh for families of the dead and canceled his official visit to Israel in view of the tragedy.