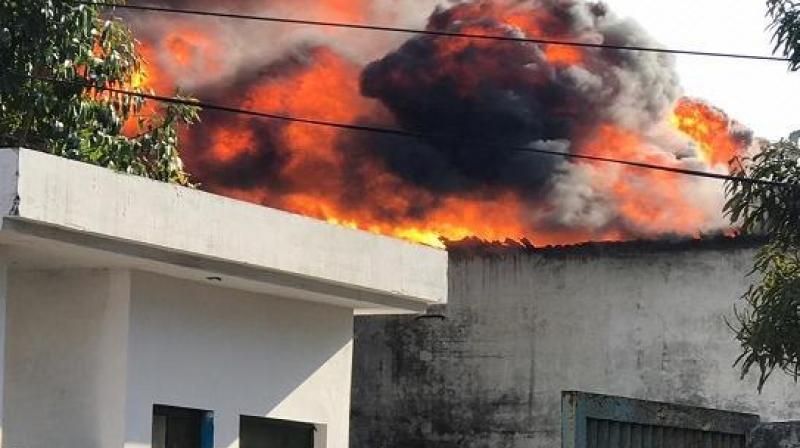 Mohali, 15th March: The Industrial Area phase 7 of Mohali witnessed a situation of panic today, when a fire broke out in a chemical factory near ESI Hospital. The said factory manufactures paint and thinners, which are highly combustible materials, hence the fire is out of control. 4-5 fire brigades have arrived at the scene and are trying to put off the fire, but the fire seems to be increasing, and out of hand.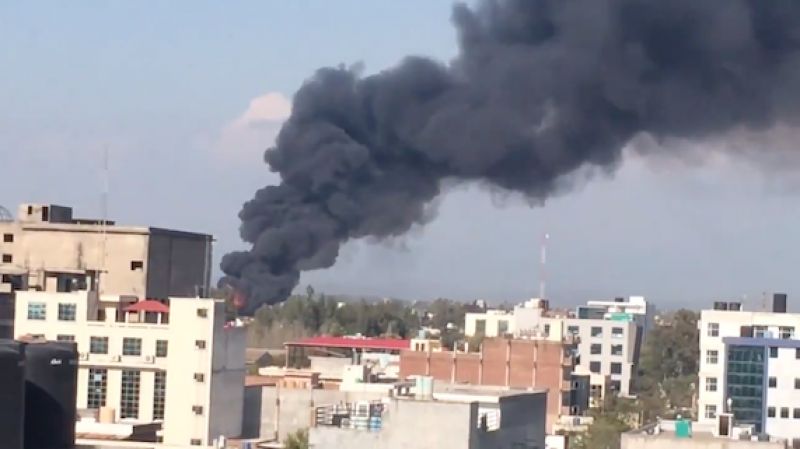 Massive fire breaks out in Mohali
There are reports of calling the Chandigarh Fire Department for help too. The fire started at around 3pm. Due to the presence of chemicals, minor explosions could also be heard in the vicinity. Till the latest reports, there had been no fatalities. More details are awaited.