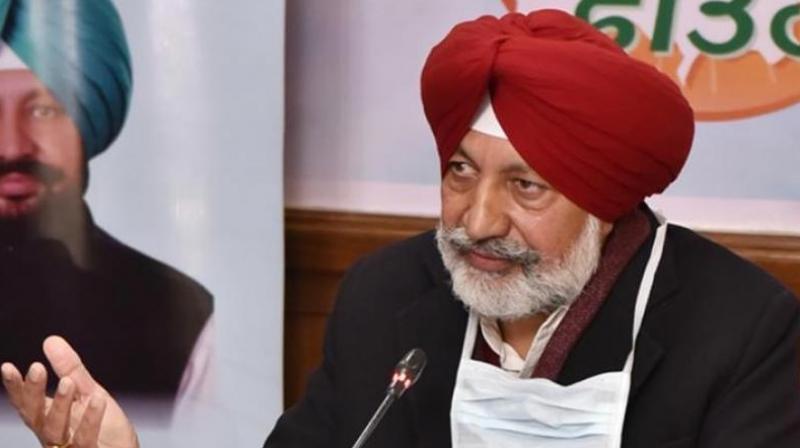 Balbir Sidhu
Chandigarh: Punjab has again achieved 1st rank in operationalization of Health and wellness centres (HWCs) in the country as per the ranking of states released by Government of India for year 2020-21 during the National event of Third anniversary of HWCs on 14th April 2021. It was disclosed by the Health Minister Balbir Singh Sidhu in press statement.
The Minister said that Punjab has achieved the target of operationalizing 1435 HWCs given by Govt. of India for year 2020-21 (180% achievement) while currently 2820 HWCs are operational across the state. He said that despite restrictions on movement of people due to Covid-19 pandemic led lockdown, these centres across Punjab recorded 65.2 lakh footfalls in during last year.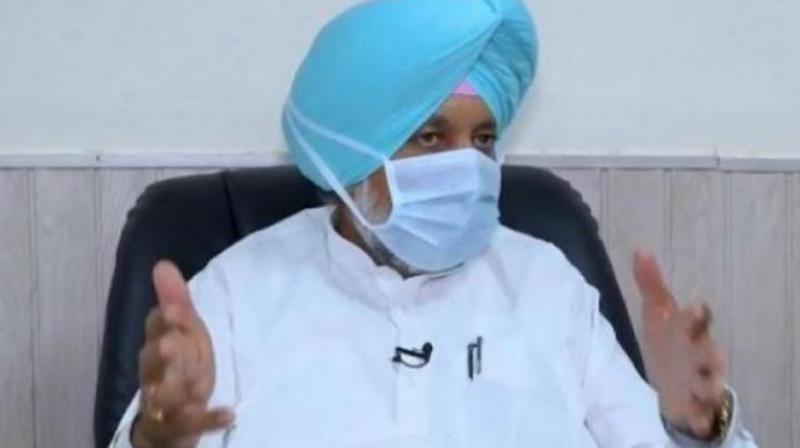 Balbir SidhuPrincipal Secretary, Health Hussan Lal said that apart from the OPD services at door steps of people, 16.8 lakh individuals were screened at the HWCs for hypertension, 11 lakh for diabetes and 19.8 lakh for oral, breast or cervical cancers. He said that medicines were dispensed at the HWCs to about 56.3 lakh patients and diagnostic tests were performed on 24.4 lakh patients, despite the challenges posed by Covid-19.
Mission Director, NHM Kumar Rahul divulged that during Covid-19 pandemic, Community Health Officers and HWC's team have proved to be of great benefit to rural population in providing the OPD services and COVID related services. He said that HWC teams are involved in COVID sampling, contact tracing, home visits of positive patients under quarantine etc. Now, COVID vaccination is also being provided at all the health and wellness centres of the state.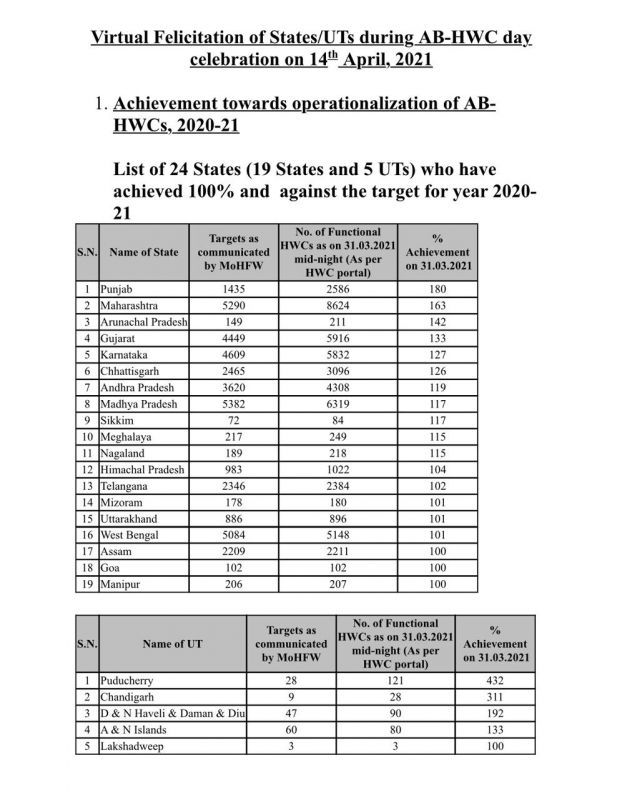 Photo
Director NHM Dr. Areet Kaur said that HWCs are proving to be pivotal force for Punjab's Health Systems. She said that the quantum of services are being delivered thorough these centres across the State. The pace of implementation, inspire confidence that the programme is on track to realize the vision to deliver affordable Comprehensive Primary Health Care services closer to people.