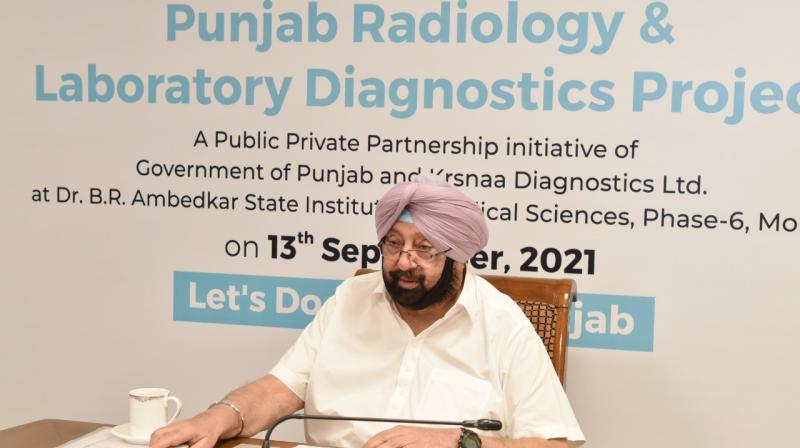 Captain Amarinder Singh
Chandigarh : Taking a remarkable leap forward towards providing best and affordable health care services, Punjab Chief Minister Captain Amarinder Singh on Monday, virtually dedicated Rs. 125 Crore projects, including the statewide Radio Diagnostic and Laboratory Services and the upgraded 108 Ambulance Emergency Response System to the people of Punjab.
Launching the aspiring projects from Batala and Mohali on the special occasion of the 534th Marriage Anniversary (Vhyah Purb) of Sri Guru Nanak Dev Ji, the Punjab Chief Minister also allocated the first of its kind 'CM E-Clinic facility' pilot at Batala to productively address shortage of specialist medical counselling and treatment in rural areas.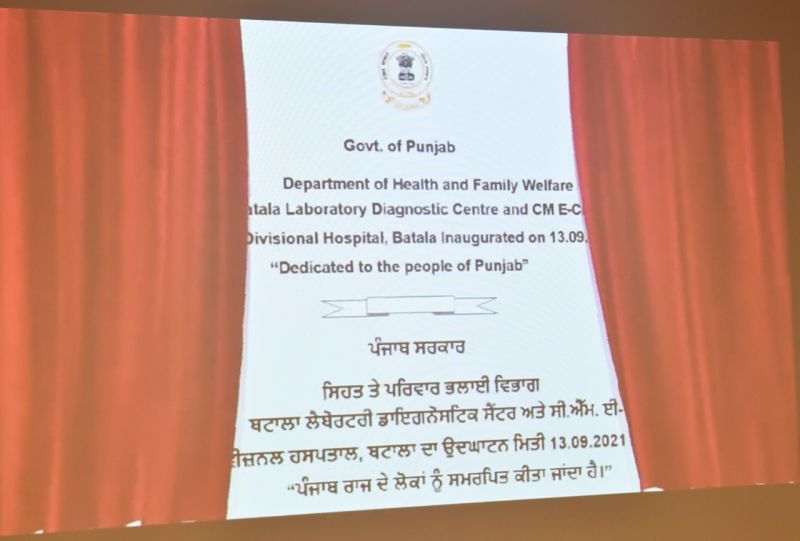 There can be no preferable day than the Babe-Da-Vyah Utsav which is being celebrated today, on the launch of these facilities, Captain Amarinder Singh said extending his regards to the people of Punjab on the religious occasion. The highly specialised medical services to be rolled out across the state by the end of November will prove to be a benefit for people especially the poor society for whom expert private sector medical care is out of their reach, Captain Amarinder Singh said.
For this project, Punjab has been divided into six parts in which one MRI each and 25 CT Scan facilities for one each for every district hospital at a cost of Rs 80 Crore besides one Reference Lab, 30 District Laboratories and 95 collection centres would be covering 23 state districts at a cost of 25 Crore to clearly ensure round the clock medical services to our people, the Chief Minister revealed adding that 5% of total cases will be provided free diagnostic facilities to provide help to needy and the poor people. The projects demand an employment generation potential for 750 people who would be trained as technicians.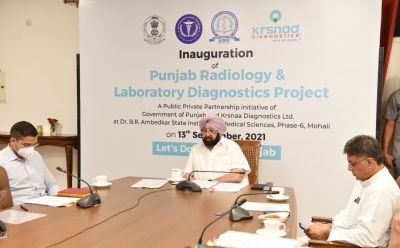 Emphasizing the amplified need to provide hi-tech diagnostic services in the background of COVID onslaught, the Chief Minister said that the decision to upgrade and enhance the medical delivery system was necessitated which would definitely bring down the cost of medical testing would come down by whopping 65 to 70 percent for the beneficiaries.
The innovative E-Clinic facility set up at Batala would greatly support the concept of tele consultation with medical specialists of patients in rural areas, the Chief Minister said adding that the success of this pilot project would be replicated across the state in near future.The projects would be launched by state government on a Public Private Partnership (PPP) mode in collaboration with Krsnaa Diagnostics Limited.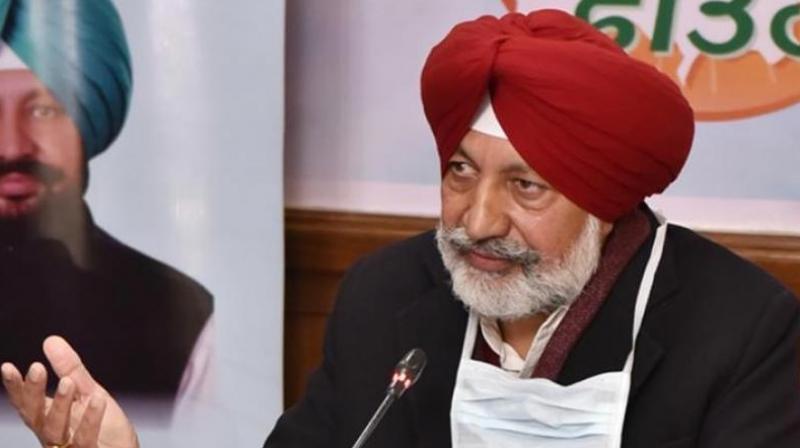 Balbir Sidhu
On this occasion, the Chief Minister also announced the renovation of 13 rural dispensaries in Batala area out of Border Area Development Funds to further strengthen the existing healthcare apparatus in the area.Under the revamped Dial 108 Ambulance Emergency Response System Service, innovations in Information Technology have been coopted into the existing 104 and 112 medical helplines further streamlining the SOS service delivery mechanism. Relatives of patients can track the movement of ambulances online for quick and timely delivery of emergency service.
Number of ambulances have been already increased to 325 to be further increased to 400 in coming days. 23 Advanced Life Support Ambulances have been added to the existing fleet too, the Chief Minister added.Earlier speaking on the occasion, state Health Minister Balbir Singh Sidhu thanked the Chief Minister for giving the precious and much needed gift to Mohali on the auspicious occasion of Guru Nanak Dev Ji's marriage anniversary.
 Lauding the Chief Minister for his vision of making Punjab the numero Uno state with best medical infrastructure, Sidhu said today's launch will cut down cost of testing and treatment for people belonging to underprivileged sections of society to a great extent. Our medical facilities especially the radio diagnostic ones are concentrated in the private sector only, he said adding that disbursal of these specialised services at subsidised rates would be a source of great succour for poor and needy.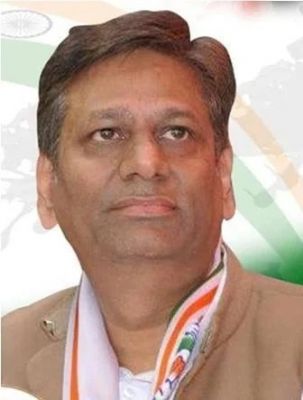 Chairman Punjab Health Systems Corporation (PHSC) Ashwani Sekhri also thanked the Chief Minister for launching the prestigious projects. People of Batala are obliged to Captain Amarinder Singh for choosing Batala for launch of E-Clinic facility to ensure availability of world class medical counselling for patients of far flung areas, Sekhri further said adding that modernising the health care system corporation is Chief Minister's vision for Punjab under which several key initiatives have been taken. Managing Director PHSC Tanu Kashyap proposed the vote of thanks on the occasion.