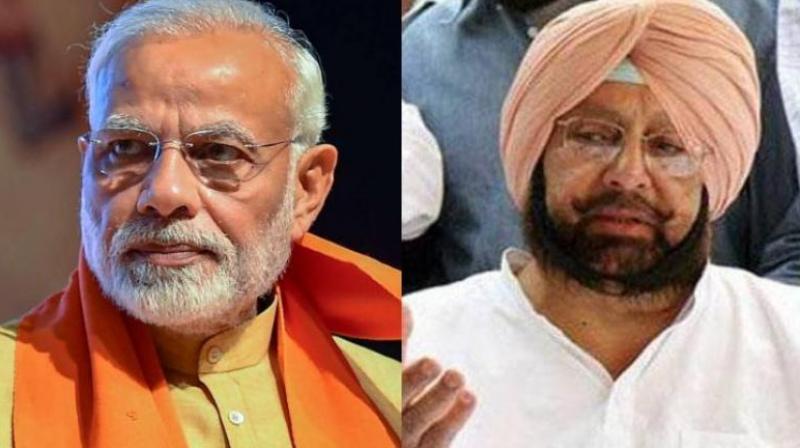 Chandigarh: Punjab on Friday received Rs 638 crore from the Centre to fight against Covid-19.
This is the first grant from Centre received by the cash strapped state during this fiscal.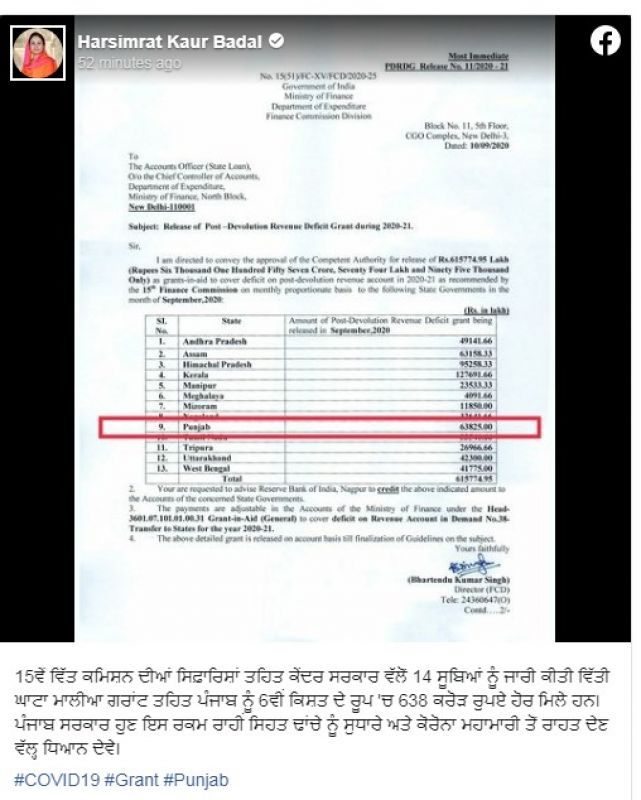 Harsimrat Kaur Badal
The Union Finance Ministry on Wednesday had announced release of third monthly installment of Rs 6,195 crore to 14 states including Punjab to provide additional resources during Covid-19 crisis.
Harsimrat Kaur Badal had posted about this on her official Facebook account.