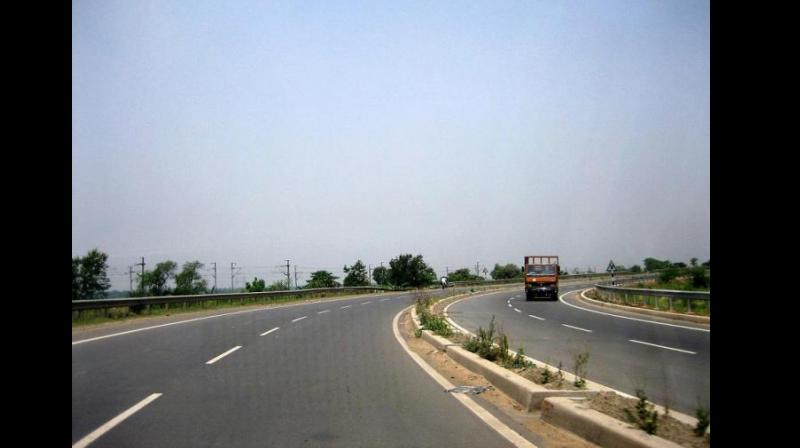 Chandigarh 10 July, (NIEL BHALINDER SINGH) : While Union Transport Minister, Nitin Gadkari is making ambitious efforts to construct 40 km of NHs every day, precious human lives are being lost everyday due to non compliance of mandatory guidelines by NHAI. 
"A reply by the Highway Administration to RTI application reveals that only 16 businesses have taken mandatory access permission.  NHAI detected 146 unauthorised accesses on 113 Km stretch from Jalandhar to J&K border in 2017 but no action has been taken against the violators.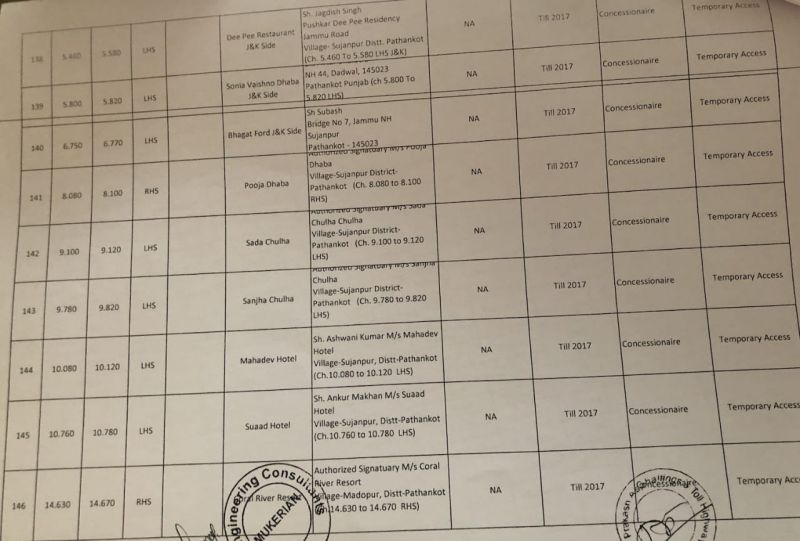 Punjab National Highway report
Surprisingly NHAI has no data on violations on 162 Km stretch from Shambhu barrier to Jalandhar." said Harman Singh Sidhu of NGO, ArriveSAFE. As per survey by the NGO nearly 3,000 big business establishments (housing complexes, colleges, marriage palaces, hospitals, hotels, petrol pumps, factories and vehicle agencies etc.) from Shambhu Barrier to Punjab/J&K border. 
"Shockingly this vital issue is not even considered in reports published by Punjab Police on road accident. As per the latest report, there is 6% increase in fatalities which would further increase if such loopholes are not plugged." laments Sidhu. As per guidelines of the MoRTH, every business establishment applies for access permission, Highway Administration conducts safety audit, charges fee and grants permission that has to be renewed every five years.
While commuters pay a hefty toll fee, the highway becomes a deathtrap due to unsafe infrastructure i.e. illegal accesses/cuts, broken or filled up drains, guard railings and parapets. Such illegal businesses are quickly coming up along the newly laid highways turning them into death traps.  "We have requested the Union Transport Minister to direct the field offices of NHAI to remove illegal accesses  as per provisions of Control of National Highways (Land and Traffic) Act, 2002."
law:  As per guidelines of the Ministry of Road Transport and Highways (MoRTH), every establishment has to take mandatory access permission to run any kind of business along NHs.' Thousands of business establishments, including fuel stations, marriage palaces, amusement parks, eateries, banquet halls, automobile showrooms, liquor vends, factories and others, are running without mandatory permission on 277 KM stretch of NH-44 from Shambhu Barrier to J&K barrier.
There are 146 unauthorised accesses and 102 unauthorised occupants on 113 Km stretch from Jalandhar to J&K border.