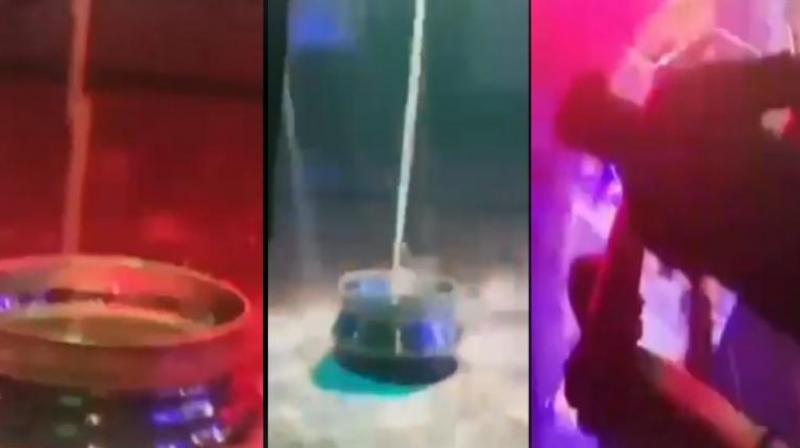 Police Conducts Raid in Amritsar
The Police have registered a case against the restaurant owner at Ranjit Avenue Police Station
AMRITSAR: The Police conducted raid in a restaurant at Amritsar district, Punjab. A hookah bar has been running under the guise of a disk. The police swung into action and arrested the owner of the disk, while the customers inside managed to escape after hearing the noise. Some objectionable videos have also been recovered. 
ACP North Varinder Singh Khosa said that the name of the arrested restaurant owner is Nitish and he is a resident of BK Dutt Gate. Sources had informed the police about the hookah bar running in the restaurant. After which a team was formed and action was taken in the matter.
The police have registered a case against the restaurant owner at Ranjit Avenue police station. At the time of the raid, 5 hookahs were burning in the restaurant and the police has seized them. 10 boxes of flavored tobacco were also seized during the search. A case has been registered against the owner of the restaurant under section 21 and 24 of the Cigarette and Other Tobacco (Tobacco) Products Act.