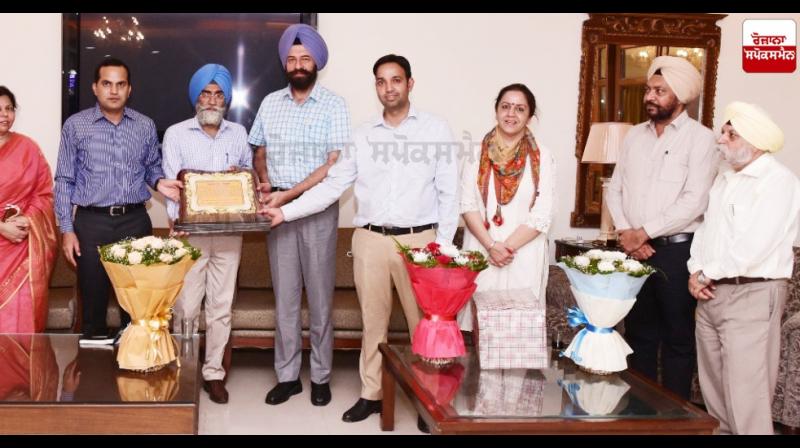 WARM FAREWELL TO JOINT DIRECTOR PR DR. AJIT KANWAL SINGH HAMDARD
OFFICERS LAUD THE EXEMPLARY SERVICE RENDERED BY HIM IN MORE THAN TWO DECADES OF SERVICE
Chandigarh: The officers and staff of the Information and Public Relations Department, Punjab gave a warm farewell to the Joint Director Dr. Ajit Kanwal Singh Hamdard, who superannuated after around 25 years of service. 
In an impressive function held here at Punjab Bhawan, the Secretary of the department Mr. Kamal Kishor Yadav, Secretary Food and Civil Supplies Mr. Gurkirat Kirpal Singh, and Director Information and Public Relations Mr. Sumeet Jarangal along with others lauded the marvelous services rendered by Mr. Hamdard. They said that the exemplary hard work, dedication, and perseverance exhibited by the Joint Director will ever inspire his colleagues and other staff members to discharge their responsibility with full religious zeal. The officers also said that Dr. Hamdard had been an asset to the department and his retirement has created a void that will be difficult to fill. 


They congratulated Dr. Hamdard for the successful completion of their long professional career. Wishing Dr. Hamdard a bright future ahead, the officers expressed hope that he will carry forward his literary pursuit in the coming days and contribute generously to the well-being of society. They also said that after superannuation, the Joint Director will be able to spare more time towards his family besides discharging his social responsibility efficaciously.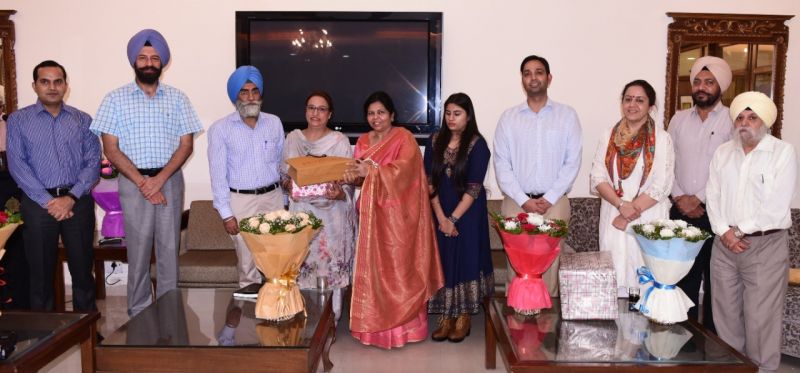 In his address, Dr. Hamdard shared his professional experiences in the department with the young officers and thanked the seniors for guiding him during his career. On the occasion, Dr. Hamdard was also given a token of love by the officers of the department. Prominent amongst others present on the occasion included Additional Secretary Dr. Senu Duggal, Joint Director (Admin) Mr. Gopal Singh, Additional Director Dr. Opinder Singh Lamba besides Joint Directors, Deputy Directors, IPROs, DPROs, APROs, and other officers of the department.