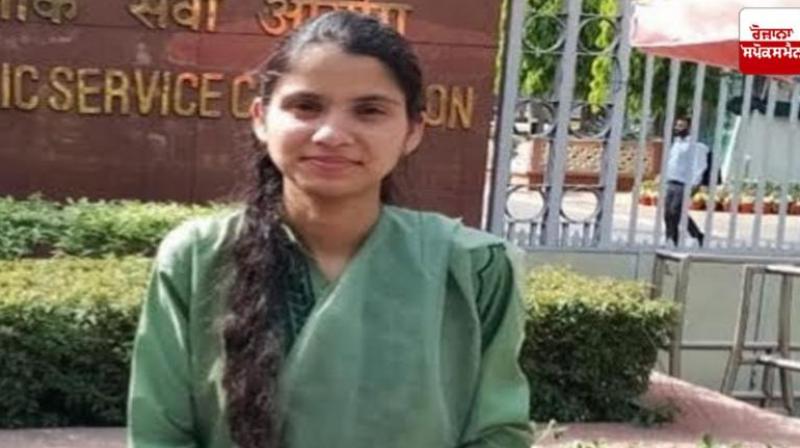 Prasanjeet Kaur
Punjabi Girl Prasanjeet Kaur Secures 11th Rank in UPSC Civil Services Exam 2022
POONCH: Prasanjeet Kaur, a resident of Jammu's border district of Poonch, has proved that whatever the circumstances may be, if a person works diligently, the destination is not far. Prasanjeet Kaur has secured 11th rank in the entire country in the civil services examination of the Union Public Service Commission (UPSC).
Prasanjeet said that at the time she was preparing, there neither had the internet facility nor a good coaching center in Poonch. She faced many difficulties but had full support from family, friends, school teachers and college professors. She said that last year she got a rank in Jammu and Kashmir administrative service, but she was not satisfied with it. Her only dream was to become IAS and she concentrated on studies to fulfill her dream.
Notably, Prasanjeet's father Nirmal Singh is a pharmacist in the health department. She said that Poonch is a border and backward district. There is also a lack of facilities, yet his daughter achieved this success with hard work and perseverance. Her professor Fateh Mohammad Abbasi, who visited Prasanjeet's house to congratulate her, said that she has been hardworking from the beginning and always focused on her goal.