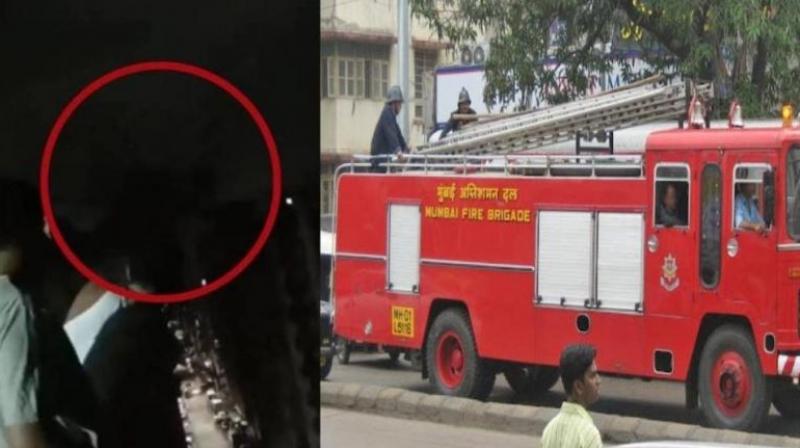 Massive Fire Incident
Around 39 People were Hospitalized due to Suffocation
MUMBAI: A Massive  fire erupted in a 12-storey residential building located in Mumbai's Kurla area on a Friday night. Swift action by authorities ensured the safe evacuation of approximately 60 residents, though 39 individuals had to be hospitalized due to smoke inhalation, as confirmed by a local officer.
The Blaze commenced around 12:10 pm on Friday within building number 7 of the Slum Rehabilitation Authority (SRA), situated directly opposite Kohinoor Hospital. Sources report that the fire originated from wires and stored items on the ground floor, gradually ascending upwards and engulfing the structure in thick smoke, inducing panic among the occupants.
Responding promptly to the distress call, the fire department dispatched four fire engines, multiple tankers, and a team of firefighters to the location. Efforts to extinguish the fire and rescue trapped individuals were initiated without delay. The fire brigade team successfully halted the power supply and gained control over the fire by 1:45 am, after which they proceeded to rescue approximately 40-50 individuals stranded on various floors.
Notably, In the wake of the incident, 39 people were hospitalized due to suffocation, with 35 individuals receiving medical care at the Rajawadi Hospital and four at Kohinoor Hospital. Presently, all hospitalized individuals are reported to be in stable condition, as per official updates.