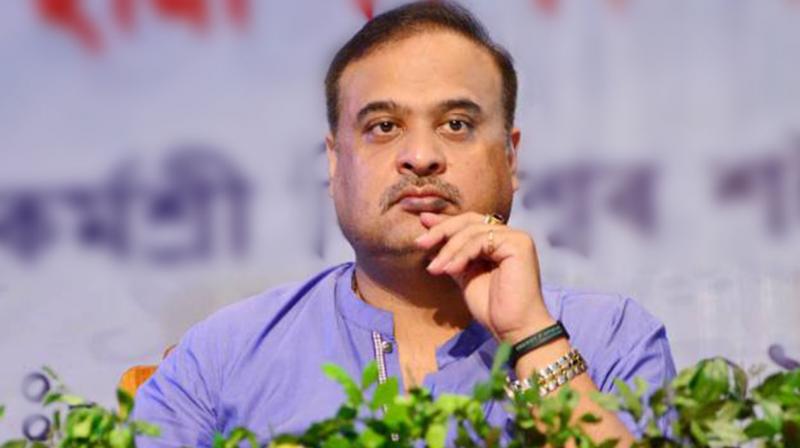 Assam Finance Minister Himanta Biswa Sarma
Assam Finance Minister Himanta Biswa Sarma today said the revision of the draft National Register of Citizens (NRC) in the state is not a major issue as it is not the final one. Sarma and a senior BJP leader from the northeast, said it would be premature to conclude anything on the NRC at this stage since only 40 per cent of the work had been done. Tripura Chief Minister Biplab Kumar Deb, who was present during the interaction with newsmen, said he was unaware of any such demand of NRC in the state.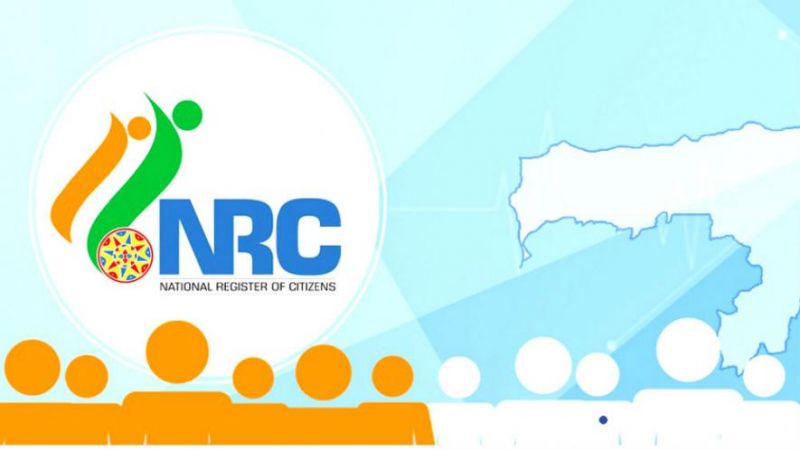 NRC
Sarma said the number of people excluded from the draft citizen's register in Assam will change "drastically" after the claims and objections were taken into consideration. "There is no issue with NRC (in Assam) yet. It is still in the draft stage. Claims and objections will soon start," Sarma, who is the convenor of the NEDA, a political coalition formed by the BJP along with regional political parties, said. The NRC revision has rocked Assam since the publication of its final draft on July 30.
Names of over 40 lakh people have been excluded from the draft NRC, which is touted to be a proof of Assamese identity. "But it is not proper to come to a conclusion regarding the NRC in Assam. It is just in a draft position. In our NRC, names of many people are not there. So going by the number, a lot of attention has been created. This number will drastically change after claims and objections," he added. Sarma suggested that other states could also try to replicate the Assam model of NRC after the process was complete. "Let Assam produce a correct and perfect NRC. Then people should try to replicate it."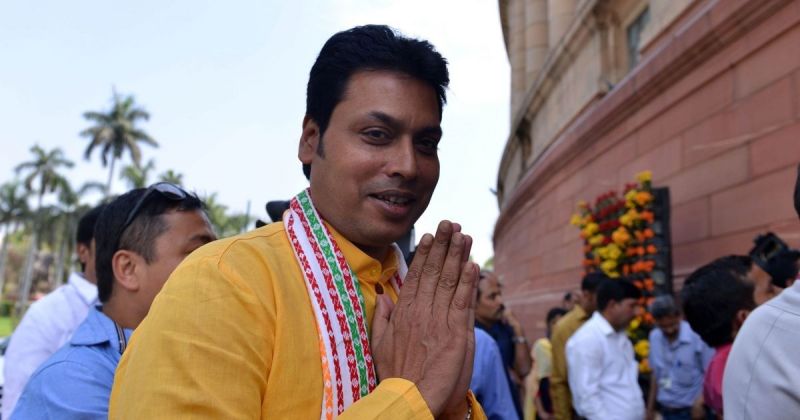 Tripura Chief Minister Biplab Kumar Deb
"Ideally, the entire country should have a register of citizenship," he said. On NDA ally Indigenous Peoples Front of Tripura's demand of NRC revision in Tripura, he said there was no "huge requirement" for such a decision. "Going by the demography of Tripura, I dont think there is a huge requirement. Assam's demography has changed. NRC revision was done in Assam as per the Assam Accord. But in Tripura, there is no accord, no cut-off date, neither any way to generate any legacy document," Sarma said. Another regional party, the Indigenous Nationalist Party of Twipra, too had demanded an NRC revision and deportation of foreigners who had illegally migrated to Tripura from neighbouring Bangladesh.