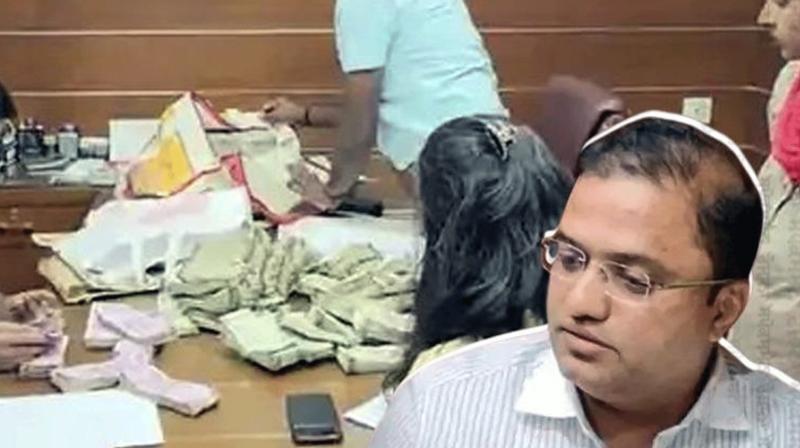 BJP MLA Son Arrested
Prashant is the Chief Accounts Officer at Bengaluru Water Supply and Sewerage Board (BWSSB)
BENGALURU: Prashant Kumar, son of BJP MLA Madal Virupakshappa in Karnataka, was arrested on the charge of accepting a bribe of Rs 40 lakh. The arrest was made from his father's Bengaluru office Karnataka Soap and Detergent Limited (KSDL). Lokayukta Police of Karnataka has caught him red-handed while taking bribe.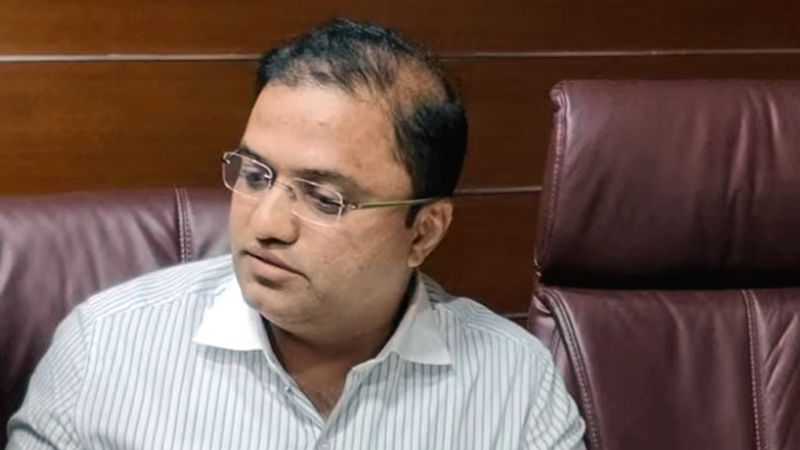 BJP MLA Son
Prashant is the Chief Accounts Officer at Bengaluru Water Supply and Sewerage Board (BWSSB). According to information, three bags full of cash have been recovered from them. The Lokayukta has also made the BJP MLA an accused in this case. However, BJP MLA Virupakshappa has refused to involved in any tender matter.
According to Lokayukta officials, Prashant is a 2008 batch officer of the Karnataka Administrative Service. He had demanded Rs 80 lakh from a contractor to buy the raw material needed to make soap and other detergents. The contractor complained about the matter to the Lokayukta. After which a plan was made to arrest Prashant red-handed.
The official said that huge amount has been taken from KSDL chairman and BJP MLA Madal Virupakshappa. Notably, Prashant's father Madal Virupakshappa is an MLA from Channagiri in Davangere district of Karnataka. He said, "I have no information about it. I came to know about this through the media. I have not discussed this with my son as he is now in Lokayukta custody. I am not involved in any tender."