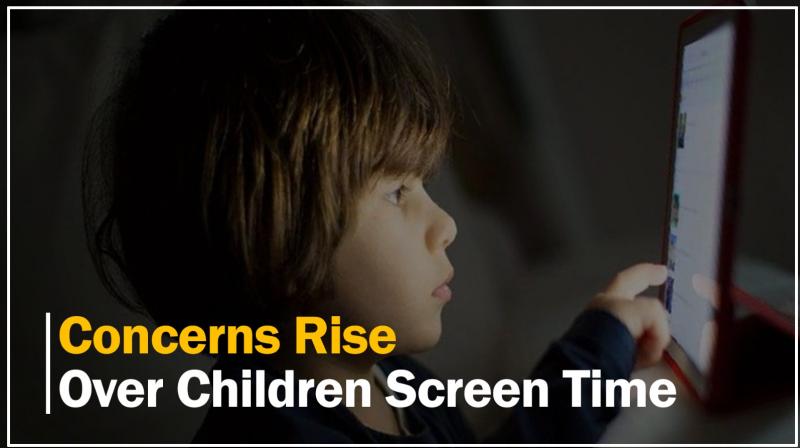 For Representative Purpose Only
A Growing Number of Children Engaged with Smart Devices, Prompting Need for Responsible Screen Time Management
MOHALI: A Recent Survey has shed light on the increasing trend of children spending a significant portion of their day immersed in screens. The study indicates that a concerning 42% of children up to the age of 12 are devoting an average of two to four hours daily to smartphones or tablets. Additionally, 47% of children above 12 years of age are reported to be spending their everyday hours glued to screens, signifying a growing dependency on digital devices.
Conducted by 'Happinetz', a Wi-Fi traffic monitoring company, the survey emphasizes the necessity for parents to regulate and monitor their children's screen time, especially in households with multiple connected devices. Managing and restricting objectionable content viewing proves to be a challenge in such setups.
The Survey, which encompassed 1,500 parents, revealed that 69% of children aged 12 or older possess a tablet or smartphone, granting them unrestricted access to online content. The report disclosed that a significant proportion of these children, approximately 74%, engage extensively with YouTube, while 61% are drawn towards gaming.
Richa Singh, Co-Founder and CEO of Happinetz, highlighted the evolving role of smart devices in children's lives. She mentioned, "With education, entertainment, and more going digital, smart devices have become an essential tool for children today. Kids spend a lot of time on their gadgets, be it for schoolwork, connecting with peers and family, or using educational apps."
Given the rise in digital consumption among children, Happinetz is taking proactive measures. The company offers a 'Parental Control Filter Box' that actively monitors over 11 crore websites and apps, permanently banning over 2.2 crore objectionable websites and apps, striving to create a safer online environment for children. As screen-based entertainment continues to grow, the need for effective parental control and responsible screen time management becomes more crucial than ever.