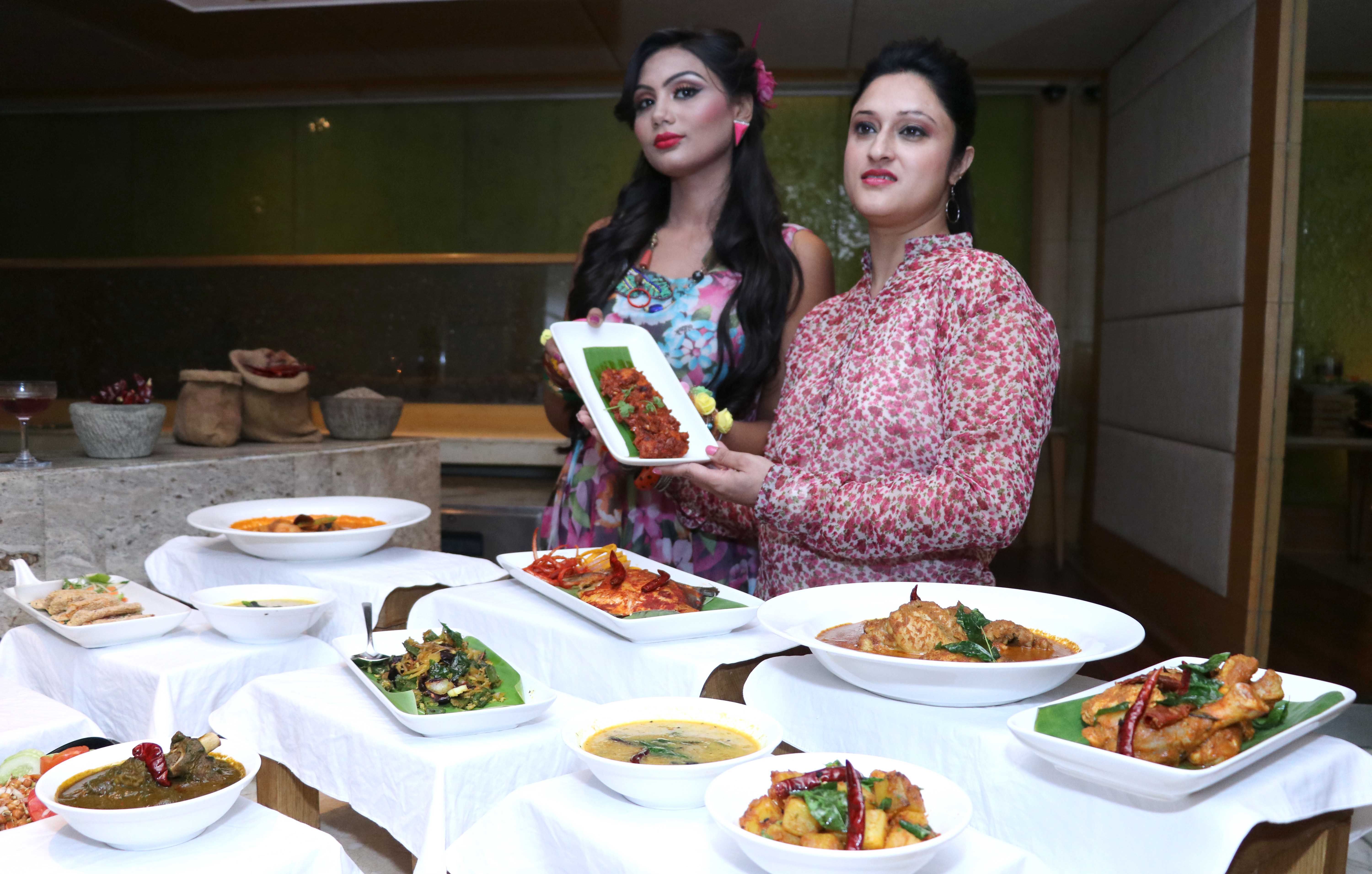 Sukhwinder Singh
Spokesman News Service: Chef de Cuisine EdridgeVaz adds a Goan gourmet flavour to the monsoons of City Beautiful, as he takes over the Dera kitchens at Taj Chandigarh for a ten day food festival from August 18 to 27, 2017. 

 Having collected over a decade of experience while working at various hotels like Vivanta by Taj – Panjim, he recently took over as Chef de Cuisine for the Goan speciality restaurant Alegria, at Taj Exotica Goa. Chef Edridge played a vital role in enhancing the menu at Taj Exotica, Benaulim and was promoted from Demi Chef de Partie to Chef de Partie within a span of a year. 
The menu that Chef offers is a comprehensive collection of almost all the signature dishes of Goa. Right from the very famous prawn curry to mutton xacuti one finds it all on the menu. Vegetarian delights like potato cafreal and tendli sukka and more will have you transported to the land of sand and sea. Some very interesting and authentic dishes like chouris pao and Goan rice must not be overlooked by those wanting to experience the local flavours of this port town. 
Those with a sweet-tooth will be able to relish some authentic bebinca and dodol too. While Chef has trained extensively, he does attribute the genuine flavours of his dishes to his growing up in Chorao, a small town near Goa. 
Smiling about the secret spices that his mother used, he tell us how he enjoys making pork vindaloo a lot even today and rates it as one of his best and favourite dishes. Surinder Singh General Manager Taj Chandigarh is 'always looking to bring in new cuisines to the city'. 
Having spent enough time in Goa himself, he is well adept with the various dishes on the menu and is very excited about the festival. He goes on to state that 'not only are the dishes cooked in authentic spices for the perfect flavour, the music and ambience of the restaurant has also been adapted in keeping with the region.' 
Open for lunch and dinner, the Goan Food Festival at Taj Chandigarh promises to bring in several gourmet delicacies from 'the perfect holiday destination.'