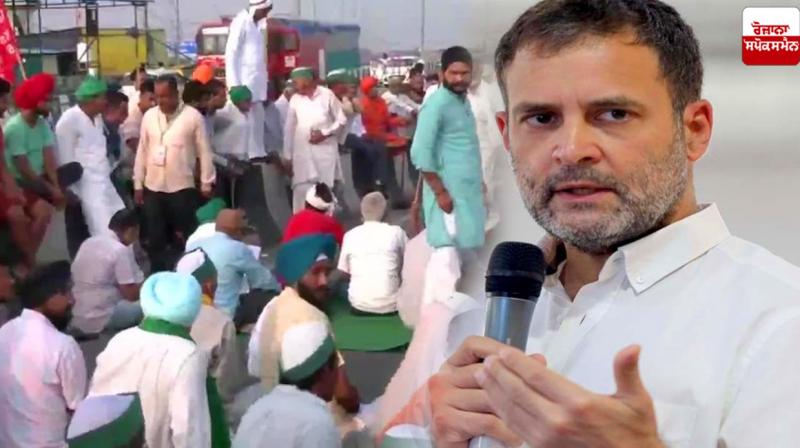 Rahul Gandhi in support of farmers "BHARAT BANDH"
New Delhi: The United Farmers Front (UFF) today declared a nationwide shutdown in protest of new agricultural laws. The shutdown will run from 6 a.m. to 4 p.m today. The farmer's strike is getting support from various political parties. Former Congress President Rahul Gandhi also tweeted in support of Bharat Bandh.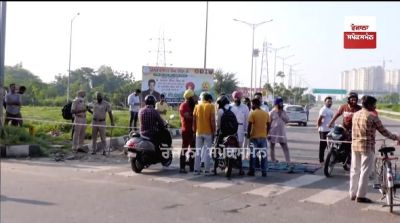 Rahul Gandhi responded that non-violent satyagraha of farmers was still going on but the exploitative government did not like it. That is why India is closed today. He wrote, "The non-violent satyagraha of the farmers is still going on today. But the exploitative government does not like it. That is why #AajBharat is closed #IStandWithFarmers'.


Earlier, the Punjab Congress had also supported the Bharat Bandh. Punjab Congress President Navjot Singh Sidhu tweeted, "Punjab Pradesh Congress Committee firmly stands by Farmer Union demand for Bharat Bandh on 27 Sept 2021. In the war of right and wrong, you can not afford to be neutral !! We urge every Congress worker to fight with all their might against the three Unconstitutional Black Laws !! "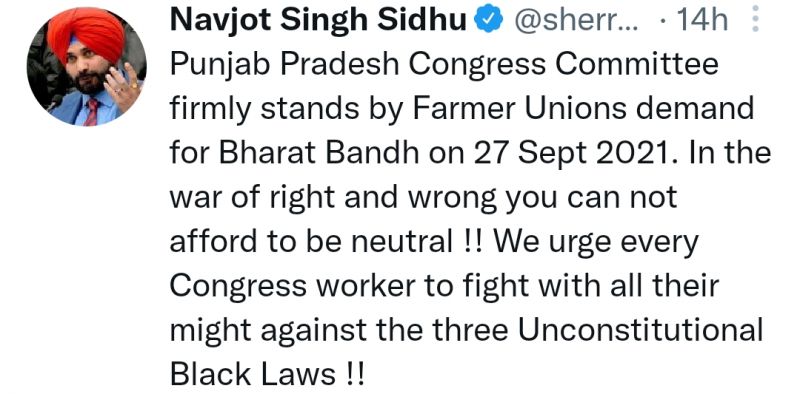 Apart from this Punjab Chief Minister Charanjit Singh Channi also supported the farmers. He tweeted, "I urge #IStandWithFarmers and the central government to repeal the three anti-farmer laws." Our farmers have been fighting for their rights for more than a year and now is the time to have their voices heard. I urge the farmers to raise their voices peacefully.