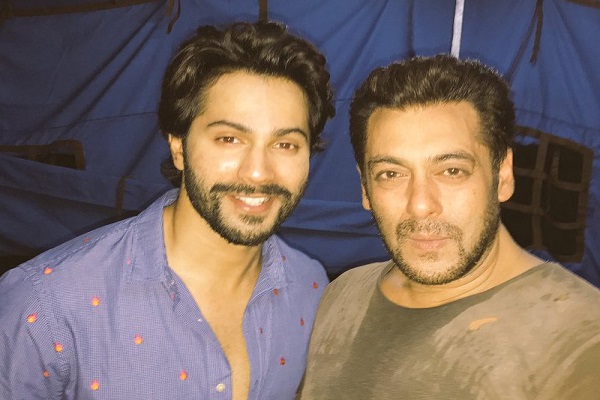 Mumbai: Actor Varun Dhawan believes it is too early to make a biopic on Salman Khan but jokes if it has to be made, no one but the superstar will himself feature in it.

Salman was granted bail yesterday after he spent the two nights in Jodhpur Central Jail over the 20-year-old blackbuck poaching case.

Varun says Salman and his family respects the law and everyone is happy that the actor is out of jail.

"Everyone is relieved. I said this earlier in a tweet that he and his family really value, respect and believe in the Indian judiciary and they will go about it in the best legal way possible.

"But as someone, who has a personal relationship with him, I am very very happy that he's home. I went to meet him yesterday and it feels really good to see him," Varun said in a media interaction.

When asked that a lot of people feel he is the perfect choice to play role of the 52-year-old actor in a biopic, Varun quipped, "He is too young to make a biopic on."

When further quizzed about what does he feel about the idea of him featuring in Salman's biopic, he said, "No, not right now. I think he will star in his own biopic. But in all seriousness, I am just glad he is back."

Varun will be next seen in Shoojit Sircar's romantic drama "October". The film, penned by Juhi Chaturvedi and featuring newcomer Banita Sandhu, is scheduled to release on April 13.  PTI