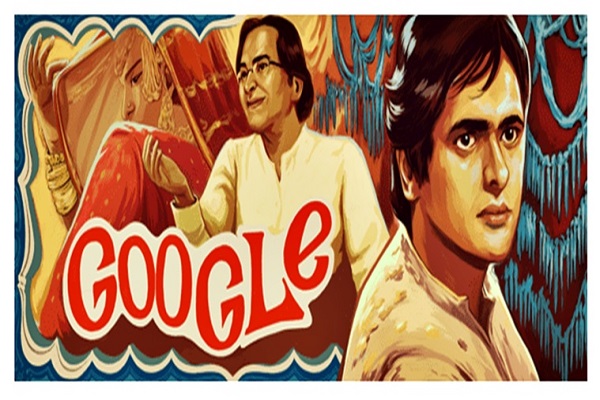 Mumbai: On the 70th birth anniversary of veteran actor, Farooq Sheikh, search engine Google has paid homage to him with a special doodle.

"Today's Doodle by Nimit Malavia is a tribute to Farouque Sheikh's cinematic career in a style evocative of hand-painted movie posters of the 1970s, and especially 'Umrao Jaan'.

"We see the wide-eyed romantic hero of the 1970's mature into a comfortingly familiar TV presence of the 1990's, bridging the gap between mainstream and arthouse cinema in India along the way," Google posted on its official doodle blog.

Born in 1948, in a simple middle-class household, Sheikh studied law at college but he continued to dabble in theater on the side, and eventually decided to give acting a go.

Sheikh made a tremendous contribution in theatre, films and TV as well. He started his career in Bollywood in 1973 with "Garm Hava" and is best remembered for his performances in films like "Shatranj Ke Khiladi", "Chashme Buddoor", "Kissi Se Na Kehna" and "Noorie".

His last film was "Club 60" and before that he was seen playing the role of a father to Ranbir Kapoor's character in "Yeh Jawaani Hai Deewani".

He also hosted the popular TV show "Jeena issi ka naam hai" in which he interviewed many Bollywood celebrities.  PTI