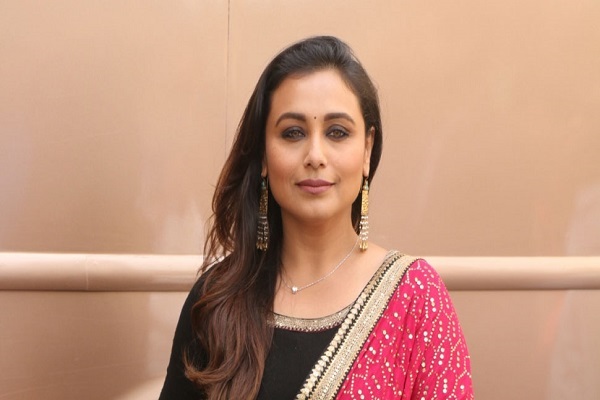 Mumbai: Actor Rani Mukerji is happy that the audience accepted her film "Hichki" and did not let her marital status come in the way.

The 40-year-old actor said the film's success is a clear indicator that it does not matter if the actor is married or "is a mother". This is her first film after the birth of her now two-year-old daughter, Adira.


"It (success) means a lot to me because I was coming back after a baby, so obviously there were so many questions. I am happy you accepted me with open arms and have told me very categorically that my marital status, the fact that I am a mother, doesn't bother you," Rani told reporters.

"What you really want is (for) me (to do) good content films. Thank you so much for all the love," she added.

The film, which released last Friday, featured the actor as a teacher with Tourette's Syndrome. "Hichki" is directed by Sidharth P Malhotra and backed by Maneesh Sharma and producer Rani's husband Aditya Chopra.

When asked what are her future plans, the actor said she would focus on doing more films.

"I'll keep making these comebacks sooner. But definitely I'll do more films. That's always been something I have loved doing. I wanted to see how 'Hichki' does. It's important to know if the audience wants to see you back on screen, because there was a gap of years which I took after my marriage and baby," she said.

"I wanted to see if people were keen to see me. Now that I know they are, I am sure the projects I had kept on hold till the release of 'Hichki' will now see the light of the day," the actor added.

Rani said her daughter finally understands that she was a working woman and quipped she not like her mother wearing make-up.

"She understands that I am coming from work now and says 'Mumma just remove the make up'. She doesn't like make-up, just like her father. So that way, the DNA is working fine," she said.  PTI