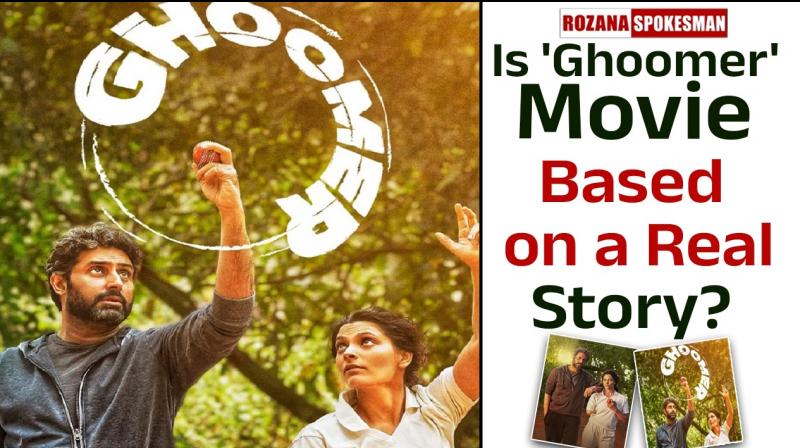 Ghoomer Movie Real Story
R Balki's Sports Drama Unveils the Remarkable Journey of a Shooter Overcoming Adversity
Ghoomer Movie Real Story: The Much-Anticipated Sports Drama, 'Ghoomer,' starring Abhishek Bachchan, takes inspiration from the awe-inspiring life of Olympic gold medalist Károly Takács, as revealed by a disclaimer at the beginning of the film. The movie, directed by R. Balki, unfolds the extraordinary story of Takács, a Hungarian shooter who defied the odds after a severe injury.
Is 'Ghoomer' a Real Story?
Contrary to speculations, 'Ghoomer' is not centered around any Indian cricket star; instead, it crafts a fictional yet powerful narrative rooted in the resilience and determination epitomized by Takács.
The narrative begins with a disclaimer acknowledging that 'Ghoomer' draws inspiration from the real-life journey of Károly Takács, a shooter whose right arm was gravely injured due to a faulty grenade. Undeterred by this setback, Takács shifted to shooting with his left hand, practicing in secret and astonishing everyone by winning the pistol shooting championship in 1939.
The film, released on August 18, 2023, in Indian theaters after premiering as the opening film at the 12th Indian Film Festival of Melbourne, follows the classic arc of passion, talent, loss, sacrifice, and ultimate victory. 
About Cast.....
The cast includes Abhishek Bachchan, Saiyami Kher, Shabana Azmi, and Angad Bedi, delivering compelling performances under R Balki's direction.
Despite being a familiar narrative, 'Ghoomer' offers a fresh lens through which to explore the indomitable spirit of those who defy adversity. The film's release on the streaming platform ZEE5 on November 10, 2023, ensures that audiences worldwide can witness this cinematic celebration of triumph over challenges.
(For More News Apart from Ghoomer Movie Real Story, Stay Tuned to Rozana Spokesman)