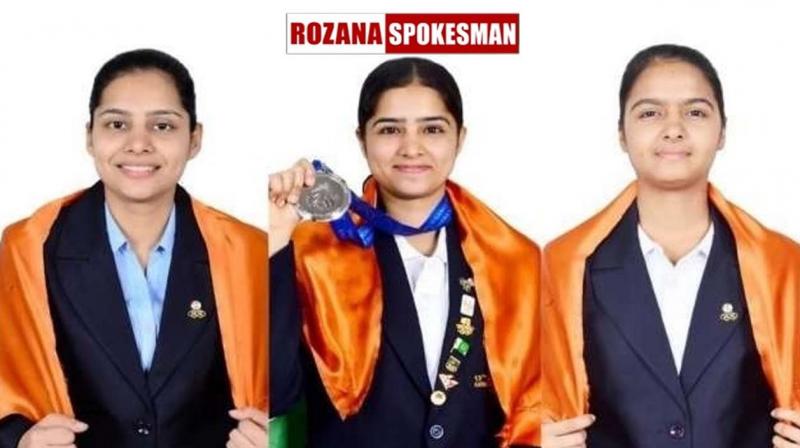 Yadav Sisters
Gurugram's Yadav Sisters Shine Bright, Secure Victory in Prestigious Senior National Taekwondo Championship
GURUGRAM: In a magnificent display of talent and prowess, three real sisters from Wazirabad, Gurugram have once again brought glory to Haryana by clinching gold medals at the 2nd Senior National Taekwondo Championship 2023, held in Nashik. Priya Yadav, Geeta Yadav, and Ritu Yadav, representing the Under-30 age group women's team, exhibited exceptional skills and determination, ultimately securing the gold medal in this prestigious national championship.
The Championship, organized by India Taekwondo, took place in Nashik, Maharashtra, spanning from October 13 to 15. The Yadav sisters showcased their martial arts finesse and teamwork, emerging victorious in the fiercely competitive under-30 age category. Their triumph in this event further cements their position as notable athletes and adds to their growing list of achievements.
Notably, these three skilled sisters had previously made the nation proud by clinching two gold medals and one silver medal in three international competitions held in Australia. Their consistent dedication, hard work, and impressive performances have brought them recognition both on the national and international stages, showcasing their immense potential in the world of taekwondo.