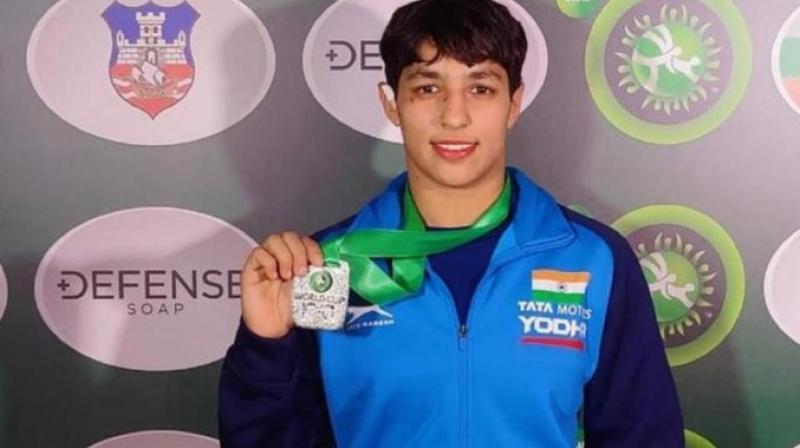 ANSHU MALIK CREATED HISTORY
Earlier, four women wrestlers from India have won medals at the World Championships, but all have got bronze
New Delhi: Anshu Malik created history by becoming the first Indian female wrestler to reach the World Championship finals. She also defeated Junior European Champion Solomia Vink. At the same time, Sarita Mor, who upset the world champion, lost in the semi-finals and will now play for the bronze.  19-year-old Anshu dominated the semi-finals from the very beginning and won on the basis of technical superiority to reach the finals of the 57 kg category.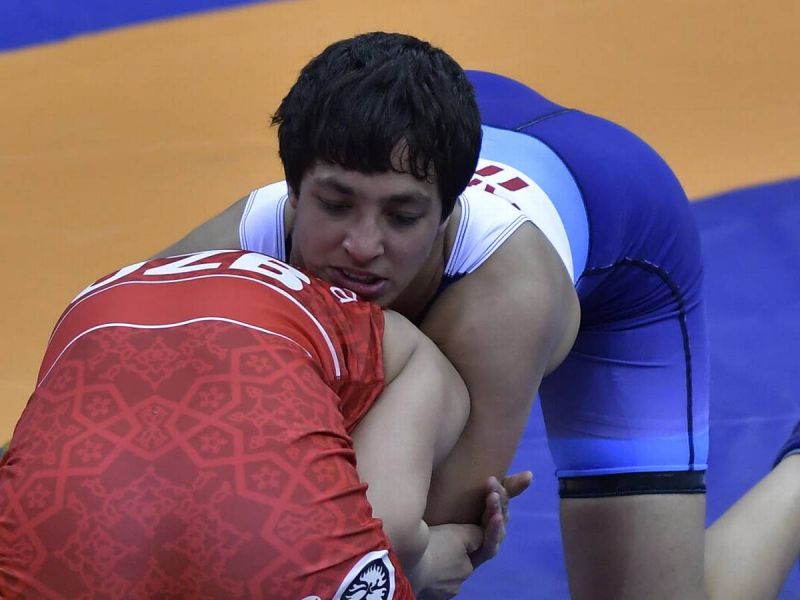 Anshu Malik

Earlier, four women wrestlers from India have won medals at the World Championships, but all have got bronze. Geeta Phogat in 2012, Babita Phogat in 2012, Pooja Dhanda won the bronze in 2018, and Vinesh Phogat in 2019. 
Earlier, Anshu defeated Kazakhstan's Nilufar Remova on the basis of technical proficiency in a one-sided match and then Devachimeg Erkh of Mongolia in the quarter-finals Erkhembauer was defeated 5-1. Anshu is the third Indian to reach the World Championship finals. Before him, Sushil Kumar (2010) and Bajrang Punia (2018) have done this amazing work. Of these only, Sushil could win gold.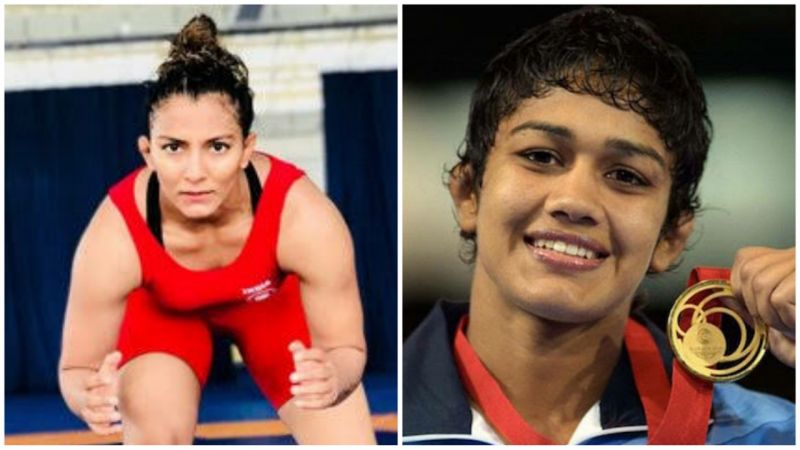 Phogat Sisters

Sarita was defeated by Bulgaria's Bilyana Zhivkova 3-0. Now she will play for bronze. Earlier, she made a reversal by defeating defending champion Linda Morais to reach the semi-finals. Defending Asian champion Sarita was up against 2019 world champion Canadian wrestler in the first round, But she managed to register an 8-2 win in the pre-quarterfinals of the 59kg category.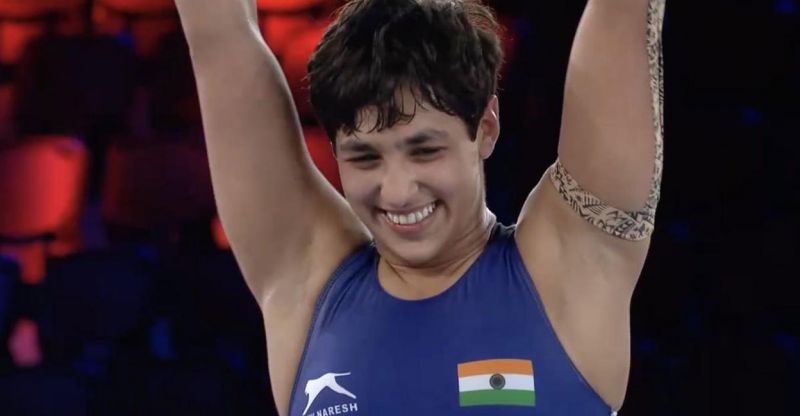 Anshu Malik

The quarterfinal match between Sarita and Germany's Sandra Paruszewski was very close. There was only one move to score points in the entire match. Sarita beat Sendra to collect points with a takedown. Sarita got off to a brisk start and, still presenting a good sample of defense, took a 7-0 lead after the first period. Linda collected two points from the second period takedown, but the Indian won by maintaining her lead.