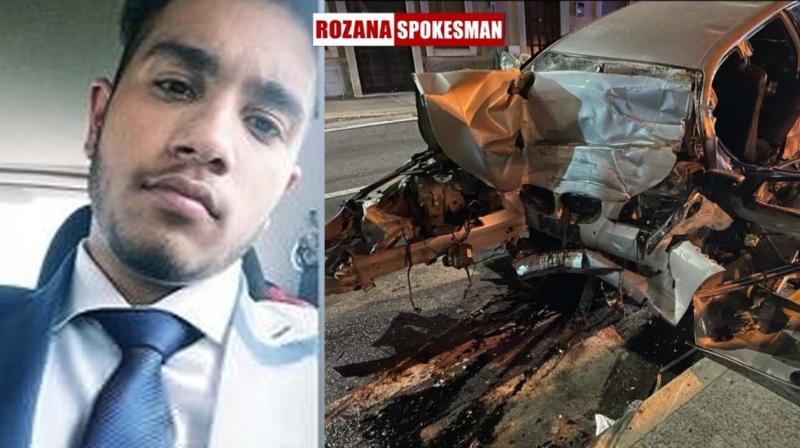 Photo
Indian Community in Italy Mourns the Loss of Manpreet Singh Manna in Heartbreaking Incident
MILAN(Daljit Makkar): Heart-wrenching news has cast a pall of sorrow over the Indian community in Italy today, as a young Punjabi man met a tragic end in a road accident.
As per the available information, the accident unfolded as the young man was traveling along the main road in the vicinity of Mauteforte, near Verona. Unfortunately, his vehicle lost control and collided with a roadside wall while ascending the sidewalk.
The severity of the injuries sustained in the accident proved insurmountable, and the young man, identified as Manpreet Singh Manna, succumbed to his injuries after some time. Manpreet hailed from Narur village, located near Phagwara, and was the beloved brother of two sisters.
The news of this devastating accident has triggered an outpouring of grief in the Verona region, and many prominent individuals in Italy have conveyed their heartfelt condolences to the grieving family during this moment of profound crisis. The Indian community in Italy stands in solidarity as they collectively mourn the untimely loss of Manpreet Singh Manna.