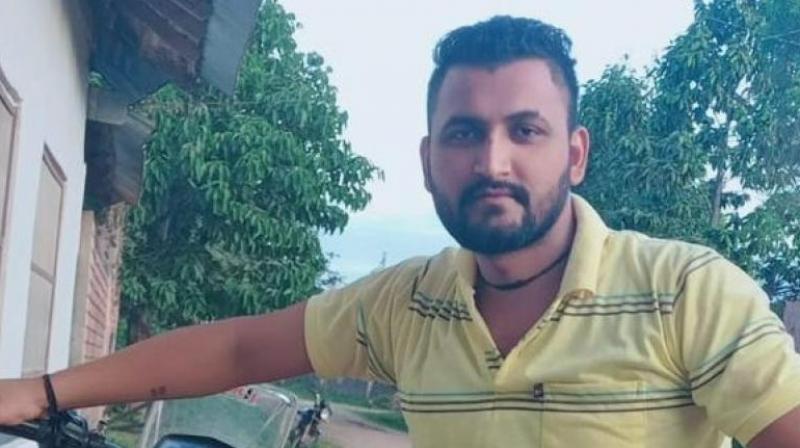 Bharat Narwal
Bharat Narwal, a promising young man who ventured to US tragically loses his life in a car accident in New Jersey City
KARNAL:  A Somber wave of mourning has engulfed the community of Karnal as news of a tragic road accident in America claimed the life of Bharat Narwal, a young man who had embarked on a journey of hope and dreams. On October 17, Bharat met an untimely demise when his car overturned after striking a road divider in New Jersey City, resulting in the loss of his own life and that of his companion.
Bharat Narwal's story is one of ambition and aspiration. Three years ago, he returned to India after completing his studies in Cyprus. Fuelled by the desire for a brighter future, he set his sights on the United States, making the arduous journey to America in pursuit of new opportunities.
The path to America was not without sacrifice. Bharat's uncle, Rishipal, made a substantial financial investment by taking a loan of Rs 40 lakhs from relatives to facilitate his nephew's journey. This investment was a testament to the family's unwavering belief in Bharat's potential and a testament to the sacrifices made to secure his future.
Bharat Narwal found employment in a store in New Jersey City, where he had been working diligently for the past 8 months. Tragedy struck on the fateful night of October 17 when he, along with a Mexican friend, was en route to their respective homes after completing their work at the store. Their vehicle suddenly lost balance, colliding with a road divider and overturning, resulting in the tragic loss of both young lives.
Bharat's father, Rishipal, shared a poignant conversation he had with his son just one day before the accident. Bharat had reassured his father, saying, "Papa, don't get tensed; I will repay everyone's money soon." His employment at the store had filled him with hope, unaware that the next day would bring devastating news from America.
Notably, Bharat Narwal was not just a young man with dreams but also the pillar of support for his family. With an elder sister already married, Bharat's parents had nurtured him with love and hopes for a better future. Tragically, when he began to find success and provide for his family, fate intervened, leaving his parents devastated.