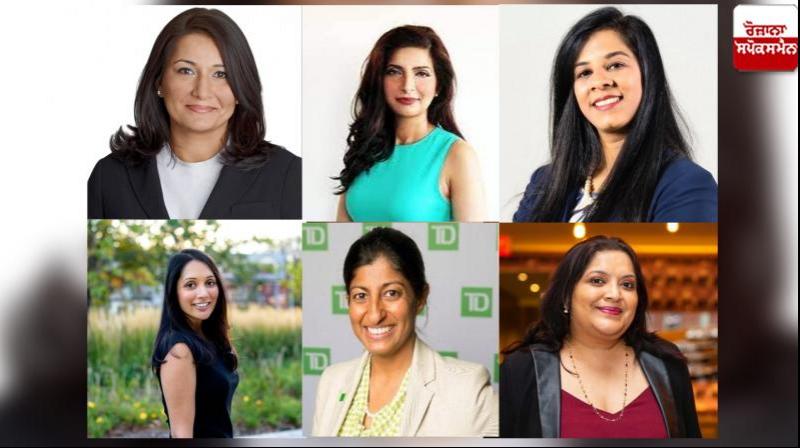 Powerful Women in Canada
Powerful Women in Canada: The Women Executive Network Recognizes Their Remarkable Contributions in Social Service
Powerful Women in Canada Latest News: The Women Executive Network, an esteemed organization dedicated to celebrating and promoting accomplished women across various sectors in Canada, recently unveiled its list of 100 powerful women for the year 2023. Among these exceptional individuals, six Indian women have been accorded the honor of "Powerful Woman" for their remarkable contributions, particularly in the field of social service.
The esteemed Indian women who have received this prestigious recognition are Professor Poonam Puri, Maninder Dhaliwal, Anita Dhaliwal, Neha Khandelwal, Ami Shah, and Sona Mehta. This annual acknowledgment is bestowed upon women who have made significant and lasting impacts in the realm of social service, further highlighting their exemplary commitment to improving society.
Meet the Honored Indian Women:
Professor Poonam Puri: A distinguished law professor, Professor Poonam Puri has been recognized for her outstanding contributions to the legal field, where her expertise and dedication have left a lasting mark.
Maninder Dhaliwal: Serving as the Managing Partner of Startup Studio Accelerator and Venture Fund, Maninder Dhaliwal's innovative approach to business and entrepreneurship has earned her this well-deserved recognition.
Anita Dhaliwal: In her role as the CEO of Best Bargains Jewelry and Jewelry 4 Ever, Anita Dhaliwal has made significant strides in the jewelry industry, showcasing her leadership and vision.
Ami Shah: Ami Shah is the co-founder of the Pikapak organization, where she has taken it upon herself to educate school students about stress relief, offering invaluable support to the younger generation.
Neha Khandelwal: As the founder of the Indian Women's Circle organization, Neha Khandelwal has been acknowledged for her tireless efforts in providing vocational education to new immigrant women from India in Canada, aiding them in their integration and success.
Sona Mehta: Sona Mehta's outstanding contributions in the social service sector have earned her this distinction, reflecting her dedication to making a meaningful impact on the lives of those she serves.
The recognition of these six Indian women as powerful figures in Canada is a testament to their exceptional achievements, dedication, and unwavering commitment to enhancing their communities and society at large. Their collective contributions resonate as an inspiration for women and individuals across Canada, exemplifying the positive change that can be brought about through tireless effort and passion.