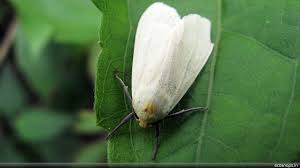 Politicians have been making the headlines by firing salvos at the ruling Congress led government in Punjab over the �White Fly' problem in cotton belt of the state. 
The SAD leaders especially Harsimrat Badal incumbent MP from Bhatinda �and Union Minister� has been continuously� speaking on the issue and blaming the �state �government for the plight of the farmers that� is� affected due to the �White Fly' attack. 
Even she sent a team from the Central Government to inspect the affected areas of Mansa as she told that she doesn't believe in �competency of the �Punjab Agricultural University� and agriculture department�. 
However, the team asked the farmers� to go by the advice of the state government agriculture department officials concerned and� to use pesticides recommended by the�m.� In a span of ten years of SAD-BJP regime, Harsimrat didn't speak against the PAU and even she backed the then Agriculture minister Tota Singh. 
Moreover, she had called the �White Fly' attack as natural calamity in September 2015. At that time she didn't point out the lapses of the Agriculture department and now she �is attacking the Capt Amarinder Singh's government. It seems she has been trying to project her concerns towards farmers in the Congress regime to grab the headlines in her favor. 
During Kharif-2105 in Punjab, the pesticides damaged more than 75 per cent of the crop and 15 farmers committed suicide at that time. At that time the state government led by SAD-BJP had deputed a team of experts including the farm scientists of Punjab Agricultural University. Even the pesticides had damaged the cotton crop causing an estimate loss of about Rs 42, 00 crore. So, why Harsimrat changed his stance for PAU in Congress regime?   
The cotton belt area covers around 4.5 lakh hectares in Fazilka, Bathinda, Mansa, Mukhtsar and Abohar. �Punjab Chief Minister Capt Amarinder Singh has already warned the Pesticide dealers not to sale the non-�e�effective pest�icides� to the farmers. Even he had also suggested the farmers to use the pest�icides � recommended by the PAU scientists. ��The PAU has the best team of experts to save the cotton crop. To show lack of faith in them is not a good practice. � 
The � �SAD-BJP �remained in power for 10 years before the Congress formed the government early this year. It is known fact that farmers have suffered lot during the SAD-BJP Government. To think that the PAU scientists can't come out with the out of box solution for tackling the issue� is just a flight of imagination�.� Credit goes to PAU to make the state number one in farm production in the country as far as per acre yield is concerned.�