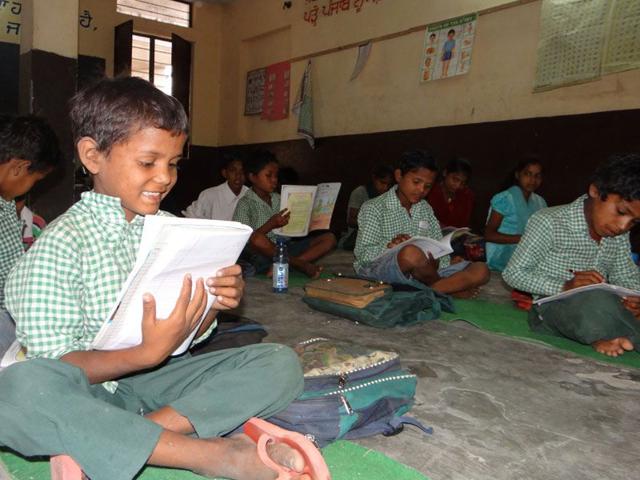 The Punjab Governments decision to merge 800 government schools has come under heavy criticism from the opposition and the teachers. There are about 1168 teachers who will not loose jobs but their lives will be affected along with the mid meal workers. But when decisions affect the future of our children, the discourse needs to be constructive and look at the larger picture.

The Punjab State Education Board is in a dismal state where the clarity comes not from political statements but the results of the children speak for themselves. In the 2016-17 session, the grace marks were not given which resulted in a 12 % drop in the pass percentage. Even with the grace marks, results of 2015 and 2016 couldn't cross 76.77%of pass percentage. As per the results of 2016-17, every second boy and every fourth girl studying under PSEB failed.  

The standard of the education of those passing is also questionable. The meritorious schools started by the Punjab Government require a pass percentage of 80% to appear for their entrance exam. They could not fill their 4100 seats as 50% of those appearing for the entrance exams failed.  The state of government run schools has been deteriorating for the past 7 years to such alarming extent that five lac children have chosen to dropout or joined private sector schools.                                                                                                                                      
And is the deplorable condition of education in the state where the first university of the world was established. Nobody raised their concern when all this was happening, not the minister of education, not he political parties nor the teachers. The schools that are being merged have a strength of less than 20 students. 57 of such schools have less than 5 children and 75 teachers. 240 schools have less than 20 children and 372 teachers. And the schools are being merged with neighbouring schools within a radius of a kilometer.
While this is a minor streamlining effort to keep a check on wasteful expenditure, there is lot more that needs to done. The work of the teachers and the PSEB officials needs to be scrutinised under a microscope so that the children have the requisite skills to face the challenges. The education quality needs to be responsibility of the teachers. When the children are failing and dropping out, teachers need to be answerable. In a private school, teachers with such results would be held accountable and would probably loose their job.
PSEB and its entire needs to realise the magnitude of the responsibility that rests on their shoulders and any effort to provide better education needs to be supported. The goal of our state education system is just not to develop drivers for the rich countries or drivers for Uber or Ola.