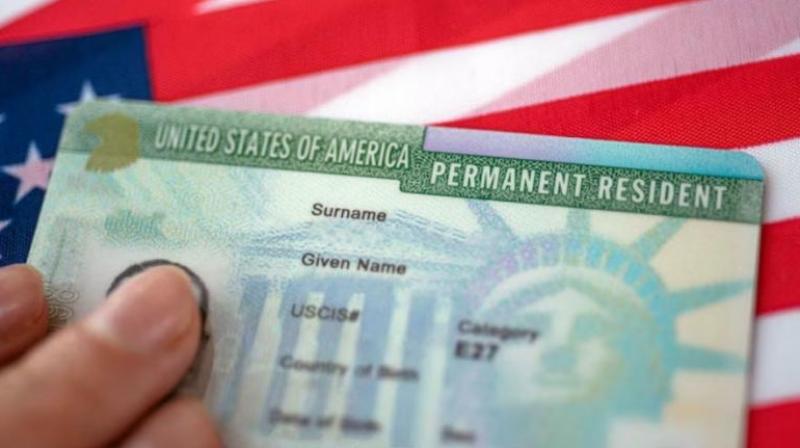 For Representative Purpose Only
The US Citizenship and Immigration Services (USCIS) extends Employment Authorization Document (EAD) validity to five years
AMERICA: The United States has delivered a positive and much-awaited announcement for the extensive Indian diaspora, specifically those enduring the lengthy wait for a green card. The U.S. government has revealed its plan to extend the validity of the Employment Authorization Document (EAD) to five years for certain immigrant categories, a move that brings renewed hope and respite to over 10.5 lakh Indians currently in the queue for this coveted document.
The U.S. Citizenship and Immigration Services (USCIS) has taken this strategic step to mitigate processing delays and backlogs that have burdened the immigration system. By extending the EAD validity period to five years, the USCIS aims to streamline the renewal process and encourage a smoother flow of new Form I-765 applications for employment authorization over the coming years.
This Extension is a pivotal element of USCIS's broader initiative aimed at not only reducing processing delays but also addressing the accumulating backlog of applications. The agency's proactive approach to tackle these challenges comes at a critical time when the green card backlog has surged to a staggering 18 lakh pending cases, a record high for this year.
The overwhelming majority of these pending applications, approximately 63%, come from Indian nationals, followed by 14% from China. It's evident that this development holds immense significance for the Indian immigrant community, given their substantial representation within the green card application pool.
However, it's important to note that the continuation of employment rights for non-citizens still depends on their current status and EAD filing category, as clarified by USCIS. For instance, if an individual secures an EAD based on a pending adjustment of status application for a five-year validity, and subsequently, the adjustment application is rejected, their EAD may face revocation before its expiration.
Notably, This welcomed extension offers a glimmer of hope for the 10.5 lakh Indians eagerly awaiting their green card, providing them with a renewed sense of optimism as they navigate the intricate immigration landscape in the United States.