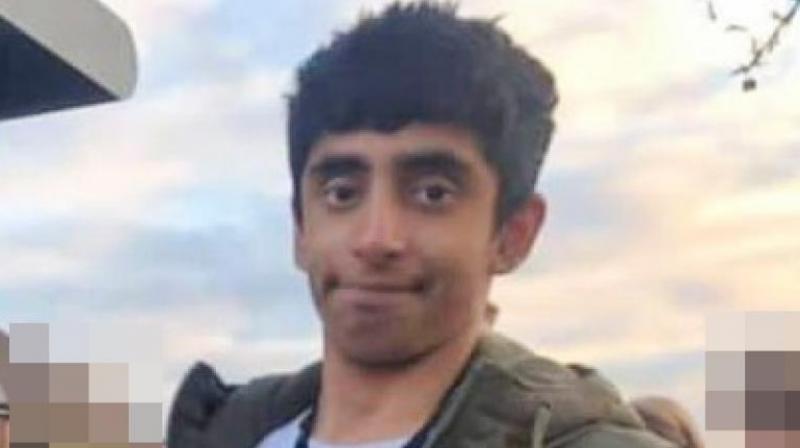 Jaswant Singh Chail
Jaswant Singh Chail expresses remorse and extends an apology to the royal family for his actions
LONDON: Jaswant Singh Chail, a 21-year-old British youth of Punjabi origin, who had entered Windsor Castle on Christmas Day 2021 with a bow and arrow with intentions to harm the late Queen Elizabeth II, has issued an apology to King Charles III and the royal family for his threatening act.
In a social media video that emerged shortly after his arrest, Chail had proclaimed his desire to 'kill' the late Queen, seeking retribution for the 1919 Jallianwala Bagh massacre in Amritsar. However, he has now penned a letter to convey his 'sorrow and sadness' for his actions. The case is currently being heard by Justice Nicholas Hilliard at London's Old Bailey court, with the sentencing expected early next month.
Chail's barrister, Nadia Chabat, informed the court, "He has extended his apologies to the royal family and to His Majesty King Charles. He deeply regrets bringing such distressing and alarming events before them."
Court reports from this week's hearing indicate that Chail comes from a "strong family unit," including his father, a software consultant in the aerospace industry, his mother, a special-needs teacher, and his twin sister, a university student.
Notably, The young man has been reported to have suffered from mental health problems and was influenced to target the late queen by a fictitious psychic 'girlfriend' named Sarai. The prosecution has labeled the offense as a serious crime, urging for the maximum penalty. Chail appeared in court via a video link from Broadmoor, a high-security psychiatric hospital in Berkshire, England. He had previously pleaded guilty to the offense under Section 2 of the Sedition Act, 1842.
What was the incident?
Queen Elizabeth II, who passed away in September last year, was in her private apartment at Windsor Castle when Chail broke in on the morning of December 25, 2021. He was promptly arrested by officers who saw him within the fort grounds, clad in black clothes and a homemade metal mask, armed with a bow and arrow. The Sedition Act of 1842 designates it as an offense to assault British sovereigns or possess a firearm or offensive weapon in their presence with the intent to cause injury, alarm, or disturb the peace.