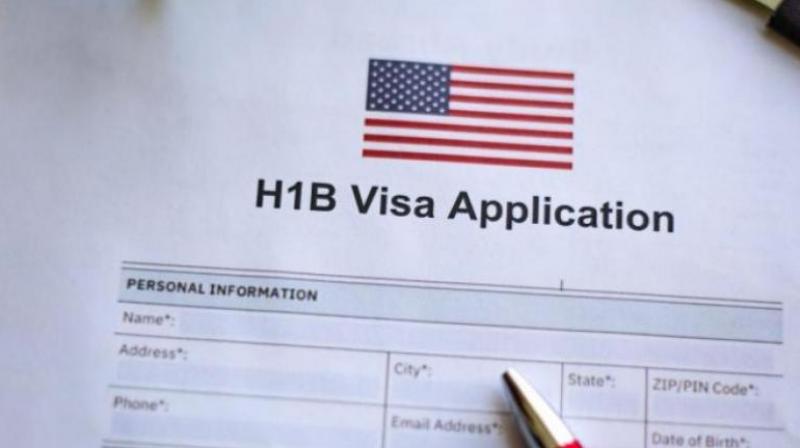 H-1B Visa
Recommendation was made at the initiative of Indian-origin members of the White House Advisory Committee on Immigration
NEW-YORK: In a major relief for more than 70,000 H-1B visa holders Indians who have been retrenched in the last three months in America, recommendations have been proposed to increase the grace period of 60 days to 180 days for unemployed people to find another job. The recommendation was made at the initiative of White House Advisory Committee on Immigration (ANHPI) chief commissioner Sonal Shah and sub-committee co-chairman Ajay Bhutoria, which is highly expected to be approved.
The two Indian members of the committee drafted the laid-off professionals and also persuaded the other members of the committee to extend the concession period. Extending the grace period will provide relief to around 1.25 lakh people working in the US on H-1B visas. The recommendations made by the committee will now go to the Permit Commission and the US President will give formal approval.
The Chief commissioner of the committee, Sonal Shah, said that over a hundred meetings have been held with various agencies to extend the grace period of H-1B visa. The recommendations to extend the concession period are historic. Ajay Bhutoria, co-chairman of the sub-committee, said that after extending the visa grace period, the next agenda is to make green cards easier for NRIs. Decades of green card backlog will be removed. This process will start from June.
About America's H-1B Visa..... 
The American H-1B visa is a work visa granted to immigrants. US IT, finance and engineering companies can hire foreign professionals on H-1B visas  for a specific period of time. Similarly, L1 visa is available in case of transfer between companies. The H1 visa category has also been opened for recently retrenched Indians, so that they can now work in the military and intelligence services as well. Typically, this require a bachelor's degree or equivalent.
Eligibility for H-1B Visa......
- You will require a valid job offer from a United States of America employer for a role that requires specialty knowledge. 
- Bachelor's degree proof or equivalent experience in that field.
- Your Employer company must show a document which states that there is a lack of qualified U.S. applicants for the role.
- You may need to register with U.S. Citizenship and Immigration Services (USCIS) and be selected to apply.
Cost for H-1B Visa?
- As per the reports, the charges to register for the H-1B lottery is $10. If the applicant is selected for an H-1B visa, the employer will then have to pay $460 to file Form I-129 (Petition for Nonimmigrant Worker). The costs can also vary, depending on the size of the company or other factors. 
Significantly, in January, U.S. Citizenship and Immigration Services (USCIS) announced plans to surge filing costs for most visa application types, including marriage green cards and those adjusting status to green cards. These costs are not applicable yet.