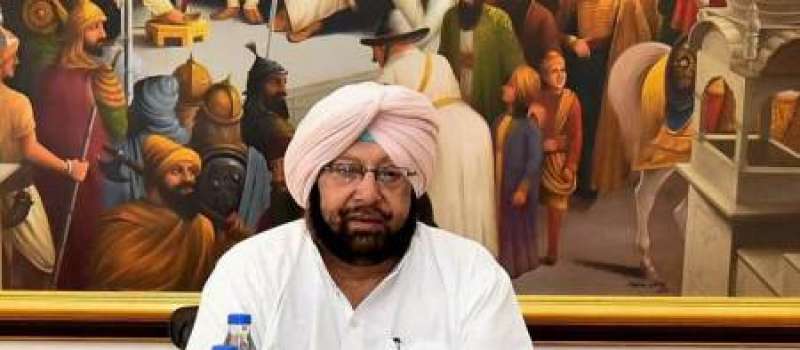 Chandigarh: Punjab Chief Minister Amarinder Singh today ordered the DCs and SSPs to crack down on illegal mining and 'goonda tax'.

While addressing a meeting of the deputy commissioners and senior superintendents of police of various districts here, the chief minister issued strict instructions to the officials to not entertain any intervention or recommendation (sifarish) while taking action against illegal mining or 'goonda tax', an official release said.

The chief minister instructed the officials to list out all legal contractors, with both police and civic administration, and ensure that legal mining operations are conducted as per rules and regulations.

With respect to the 'goonda tax', Amarinder called for a stern action, making it clear that his government would not tolerate any laxity on this count.

Notably, the Congress-led state government was facing criticism from opposition parties SAD-BJP and AAP for the alleged "rampant illegal mining and extortion of money" from businessmen.

The time to procrastinate was over, Amarinder said, adding that after one year in office, there could be no excuse for any laxity in putting an end to all illegal businesses and corruption.

The CM underlined his government's commitment to tackle corruption at all levels and stressed the need for DCs and SSPs to work closely together to improve the processes and systems.

He urged the officials to make extensive use of IT for monitoring of works/applications received.

During the meeting, Amarinder also directed the officials to ensure stringent enforcement of the war against drugs through a coordinated campaign by the Special Task Force (STF) and the district police.

The two should work closely, with strong focus on proper rehabilitation of the addicts, said the CM, emphasising the need for concerted efforts in wiping out drugs completely from the state.

Congratulating the district administration for the arrangements made for wheat procurement, Amarinder said very good work had been done during the last procurements.

He called upon the DCs to ensure that all preparations for the forthcoming season are completed in time and there is no harassment of farmers by the agencies.  PTI