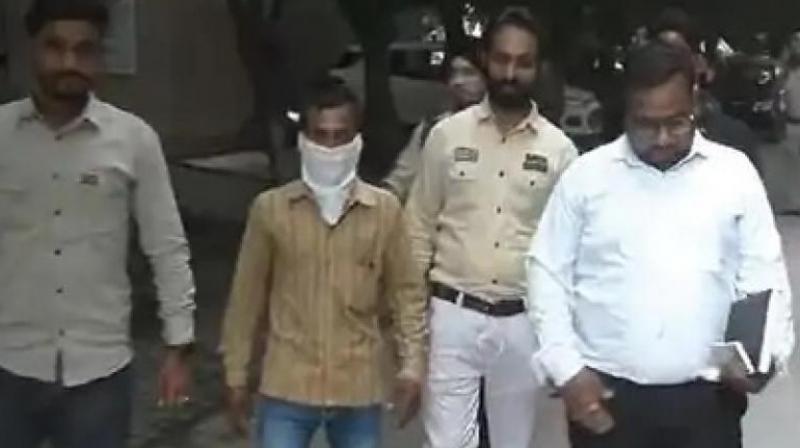 Accused
Hefty Fine of Rs 3 lakh has been levied on the Accused 
LUDHIANA: The Court's gavel fell on the accused responsible for the heart-wrenching murder of a 4-year-old child, delivering a verdict of life imprisonment. In a solemn judgment rendered by Additional Sessions Judge Amarjeet Singh, presiding over the special fast track court for POCSO cases, the accused, Phoolchand, has been sentenced to spend the rest of his life behind bars. This grim incident had sent shockwaves through the community as the innocent child's life was tragically snuffed out through unspeakable brutality.
In addition to the life sentence, the court has stipulated that Phoolchand will only be eligible for parole after three decades. Moreover, a hefty fine of Rs 3 lakh has been levied on the accused as part of his punishment. Addressing the profound grief suffered by the bereaved parents, the court ordered them to receive Rs 2 lakh as compensation.
Phoolchand, also known as Pappu Singh (41), hails from Unnao, Uttar Pradesh. The incident unfolded in the backdrop of a sinister plan. The child's father, employed in a sewing machine factory, lodged a complaint with Police Station Division No. 6 on October 31, 2019. He alleged that Phoolchand, a cohabitant in their rented house, had lured the child away with deceitful intent.
The child's lifeless body was found with its throat grotesquely severed by a saw within the confines of the accused's locked room. The bereaved father further asserted that the accused had subjected his son to horrifying abuse prior to the heinous act. Swift action by law enforcement led to the apprehension of the accused. Revealing a deeply disturbing motive, it came to light that Phoolchand harbored a grudge against the child's mother. This vendetta drove him to abduct the young child.