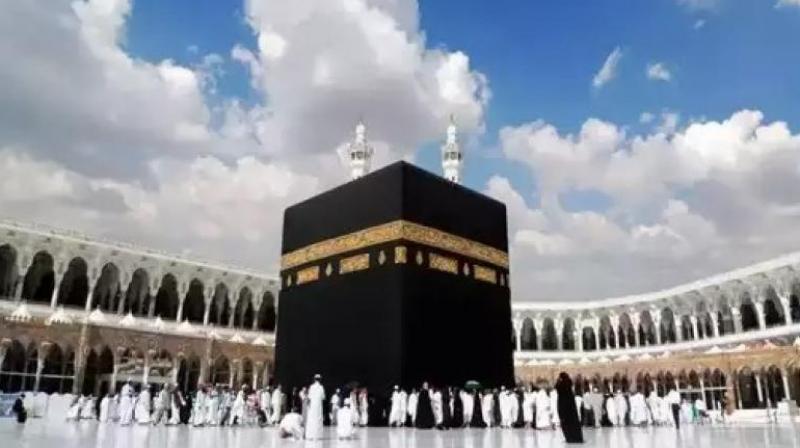 Haj Pilgrimage
Vaccination camp was also organized at Malerkotla on Tuesday for the Haj Pilgrims
CHANDIGARH: The First Flight for Haj pilgrims from the local Indira Gandhi International Airport will leave on May 21 this month. According to the Muslim population of each state of India, quota is allotted to the pilgrims going for Haj.
If we talk about Punjab, there is a quota of 387 people, but this time only 297 pilgrims are going on Haj. Punjab Haj Committee has received 308 requests including 164 men, 144 women, out of which 15 people will not be able to go. Due to this, 297 pilgrims including 156 men, 137 women will go on Haj pilgrimage from Punjab this time.
It is noteworthy that a vaccination camp was also organized at Malerkotla on Tuesday for the Haj pilgrims, in which they were given vaccination as per the instructions for going abroad. Polio drops and brain fever vaccines are mandatory to complete the process.
Earlier, two training camps have been organized in Malerkotla itself. ADGP MF Farooqi said that Rs 3 lakh has been announced by the Punjab Waqf Board for Haj pilgrims.
Number of devotees from various districts of Punjab?
District           Male         Female        Total
Malerkotla        81             69               150
Ludhiana          21             28                39
Jalandhar         14             11                 25
Mohali              12             11                23
Patiala               4               5                    9
Kapurthala        4               4                    8
Sangrur             4               4                    8
Amritsar            3              4                     7
Hoshiarpur        3              4                     7
Barnala             3               3                     6
Bathinda           1               1                     2
Manasa              1              1                     2
Rupnagar           1              1                     2
Tarn Taran          1              1                     2
Fatehgarh          1               0                     1
Nawanshahr      1               0                     1
Pathankot          1                0                    1