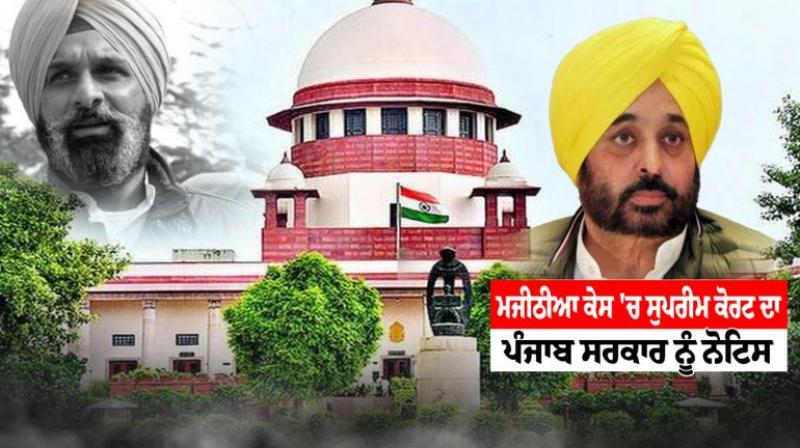 Supreme Court Issues Notice to Punjab Govt in Bikram Majithia Drug Case
'On What basis the appeal has been made regarding cancellation of bail?'- SC to Punjab Govt
MOHALI: Shiromani Akali Dal (SAD) leader Bikram Singh Majithia was granted bail in the multi-crore drug case. The Punjab government approached the Supreme Court and appealed to cancel the bail. After this, The Supreme Court has issued a notice to the Punjab government and asked on what basis the appeal has been made regarding cancellation of bail? The Supreme Court has sought an answer from the government.
Notably, an FIR was registered against Bikram Singh Majithia during the Charanjit Singh Channi government on the basis of several statements etc. Later, the High Court granted bail to Bikram Singh Majithia. The Punjab government challenged the bail in the Supreme Court.
It is worth mentioning here that the Supreme Court has sent a notice to Bikram Singh Majithia and asked on what basis you are appealing not to cancel your bail? The High Court has issued notices to both the parties and sought their response on the matter.