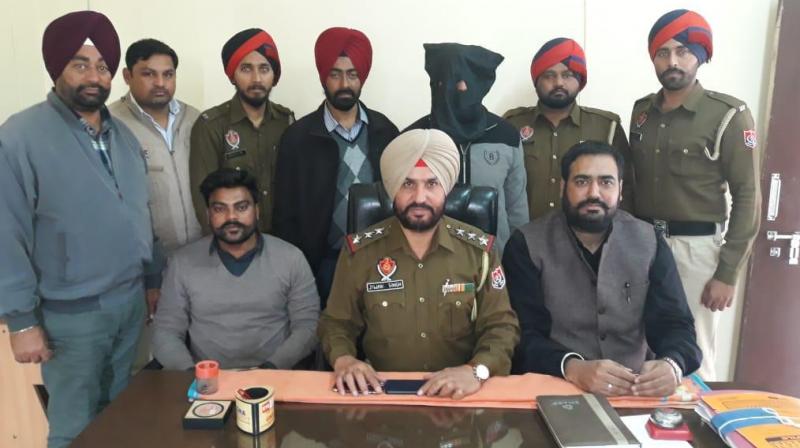 Spokesman News Service: Jalandhar/Chandigarh: December 11: Gurwinder Singh alias Baba, involved in the murder case of Ajay Kumar Dona, a resident of Balmiki Mohalla, Dakoha, on July 27 this year, was arrested in a joint operation by carried out by Counter-Intelligence wing Jalandhar and Commissionerate Police.
In a press release, AIG Counter-Intelligence wing, Mr HPS Khakh said that gangster Gurwinder Singh (39) alias Baba s/o Jasvir Singh of Pholriwal village, was involved in more than half dozen criminal cases include murder, attempt to murder, dacoity and other in different areas of Punjab. Baba is a proclaimed offender and he was wanted to police in many cases.
Mr Khakh told counter intelligence Jalandhar received tip-off that Gurvinder is heading towards his village and the same information was immediately shared with Commissionerate police Jalandhar following which a joint team of Counter-intelligence Jalandhar and Rama Mandi Police station was formed and arrested him after laying a Naka near Urban Estate railway crossing from.
He said that Gurwinder was originally belonged to Rajasthan but after the death of his father in 1981, his mother migrated here and started residing in his maternal village Pholriwal. AIG told that Gurwinder active member of "Sheru Group" of Doaba region which is headed by another absconded gangster Sukhi Dhirowalia.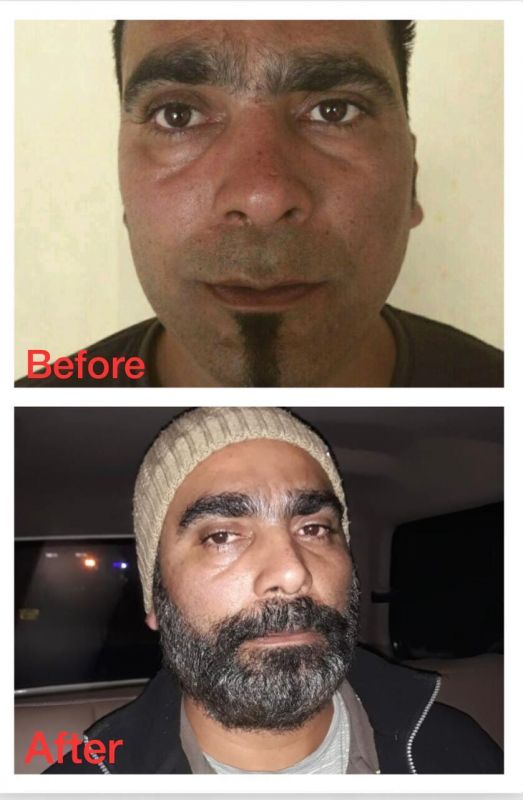 Gurwinder Singh alias Baba
He said preliminary interrogation reveals that on July 27, at about 7.10 pm when Ajay Kumar Dona came out of a gym in Rama Mandi, Gurvinder Singh alias Baba executed the killing along with his associates Arjun Sehgal and others ruthlessly shot dead Dona by pumping four bullets into his body and disappeared from the spot taking advantage of the crowd in the busy market area.
Mr Khakh informed that the assailants had planned this murder at Baba's house in village Pholriwal and Baba was also the main financier of this act. He said that the accused intentionally chose the place and time as the deceased could not carry any arms while going to the gym.
After the murder, the assailants had returned Baba's village Pholriwal and stayed entire night in the village and next day, they all got separated and Baba himself went to Rajasthan where he had one parental house and lived there for many months. "After staying in Rajasthan, Baba came back here and tried to change his identity by growing long moustaches and beard. He is continuously changing his hideouts to give a slip to police", he added.
The Commissionerate Police had already arrested Jagdeep Singh alias Jagga, Yograj Singh alias yoga and Mukesh Kumar alias Lala on August 2nd in connection with this murder but the main accused Gurvinder Singh alias Baba and Arjun Sehgal were on Run. AIG stated that the police parties have been alerted to arrest his accomplish Arjun Seghal.