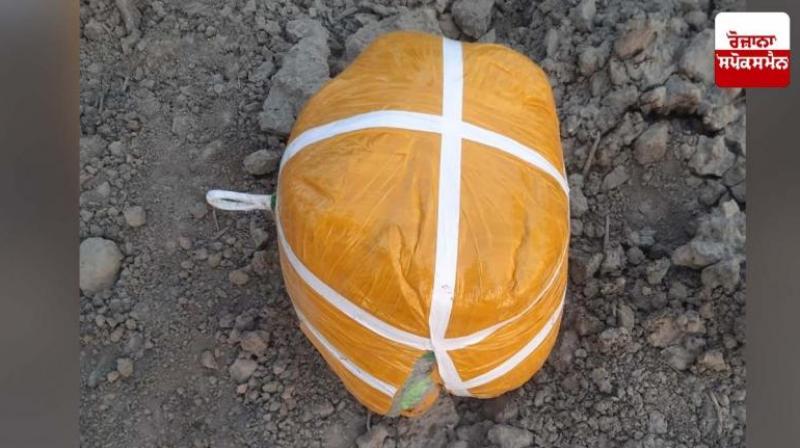 Heroin
Heroin was seized from the border village of Rai in Amritsar
AMRITSAR: A Pakistani drone entered the border district of Amritsar for the third day in a row. This is the 11th attempt in 10 days, when a Pakistani drone has crossed the Indian border. The Border Security Force (BSF) personnel conducted a search operation after detecting the drone and succeeded in seizing heroin worth Rs 38 crore, which was dumped in the fields.
The Heroin was seized from the border village of Rai in Amritsar. This is the second day in a row that Pakistani smugglers have dropped about 5 kg of heroin in Rai village. According to the information shared by the BSF, jawans were on night patrol, Meanwhile, the sound of the drone was heard. When the jawans tried to target the drone, the sound of something falling was heard.
The BSF soldiers sealed the area and a search operation was conducted in the area. A big yellow packet was found in the fields. In which there were small packets of heroin, its total weight was found to be 5.5 kg. The international price of this heroin is around Rs 38 crores.