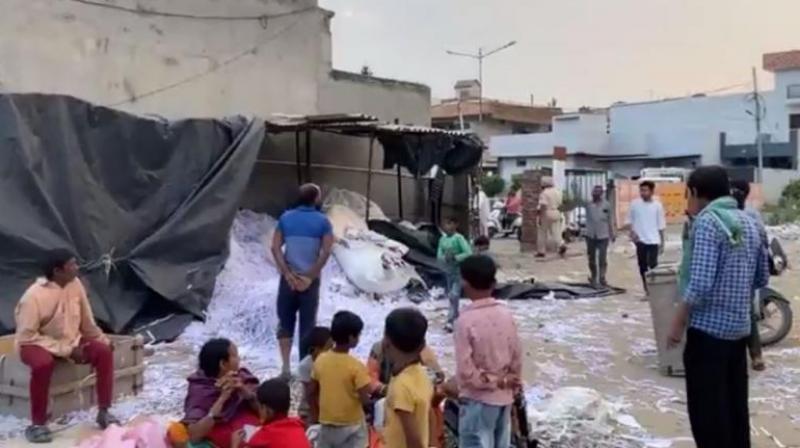 CCTV Footage of the Gang Abducting a 6-Month-Old Girl Child Surfaced 
Faces of the gang members carrying the children is not clearly visible in the CCTV
JALANDHAR: The CCTV footage of the gang abducting a 6-month-old girl from Vijay Nagar Gazi Gulla of Jalandhar city has surfaced. CCTV shows that there were three kidnappers including a woman. The three picked up the little girl from the children who came riding on the scooty.
Reportedly, The faces of the gang members carrying the children or scooty number is not clearly visible in the CCTV.  The police is trying to nab the gang by checking some other clues and evidences. Investigation in the matter is underway. 
As per the reports, when the girl child was picked up by the gang, the two children of migrant Om Prakash were playing with their younger sister in a swing outside the house. Some other children were also playing there. The kidnappers came to the children on a scooter. They first started talking to the children. The Kidnappers handed over Rs 500 to the siblings of the 6-month-old girl child. After that, the woman picked up the girl child.
Of the three kidnappers, only the woman got down from the scooter. The woman first lifted the baby girl from the swing to feed her, after that she took the baby girl and sat on the scooter and all three escaped from the spot. The police have registered a case in this regard and have formed teams which are tracing the gang.