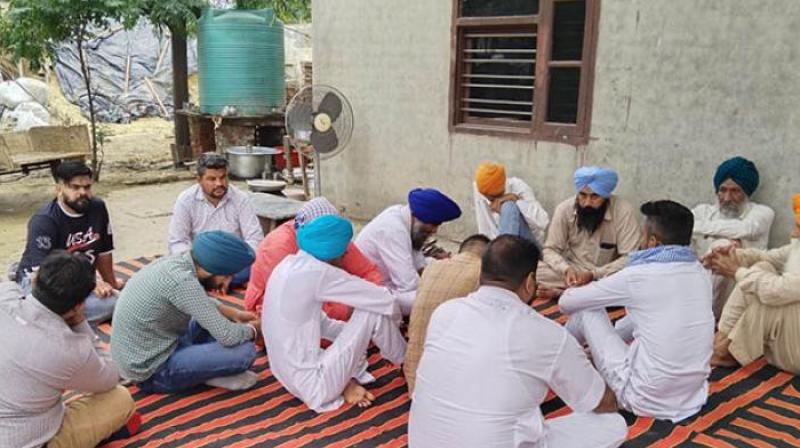 One Killed in Firing outside Gurdwara Sahib in Moga 
Jang Singh was the former secretary of Gurdwara Sahib Committee
MOGA: 53-year-old Jang Singh of the village committed suicide by shooting himself in the village of Fatehgarh Korotana in Moga, Punjab on Wednesday morning. Although, earlier he fired 4 bullets at the person accused of embezzling the funds of the Gurdwara Sahib Committee, but he escaped unhurt. After which he shot himself. On receiving the information, the police reached the spot and took possession of the body and sent it to for post-mortem.
The deceased wrote a suicide note before committing suicide, which includes the names of 3 people who forced him to commit suicide. The police have registered a case against the three on the basis of the suicide note and the son's complaint and have started the investigation.
According to information, Jang Singh was the former secretary of Gurdwara Sahib Committee. He was accused of embezzling Rs 7 lakh from the Gurdwara Sahib Committee. He was walking around depressed because of the allegations. Also, the alleged accused were repeatedly harassing him. 
On wednesday morning, Jang Singh fired the first 4 shots at the accuser. When they escaped, Jang Singh committed suicide by shooting himself. People gathered at the spot after hearing the gunshot. The incident was also reported to the police.