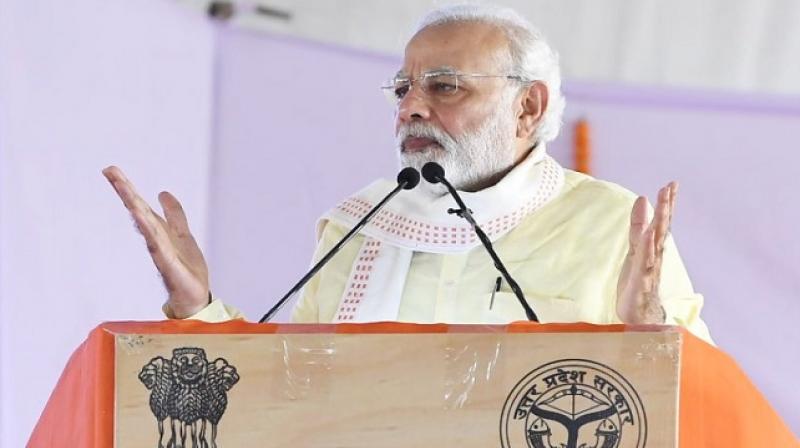 City was in neglect when the Samajwadi Party was in power: Modi
Earlier in the day, the prime minister had addressed another rally in Azamgarh and laid the foundation stone there for the 340-km Purvanchal Expressway. He will visit Mirzapur, wrapping up his two-day visit to eastern Uttar Pradesh. In a symbolic inauguration in Varanasi, Modi launched development projects worth nearly Rs 1,000 crore for the city and the region around it. A new Banaras is being built for a new India; its soul will remain ancient but the structure will be new, he said.
While its culture and traditions will remain, the city will have smart systems. He began his speech in the local dialect and chanted `Har Har Mahadev'. Modi condoled the death of at least 15 people when an under-construction flyover collapsed here in May. He said the city was in neglect when the Samajwadi Party was in power in Uttar Pradesh. "Four years back there were overflowing sewers, dangling cables, and traffic jams all over.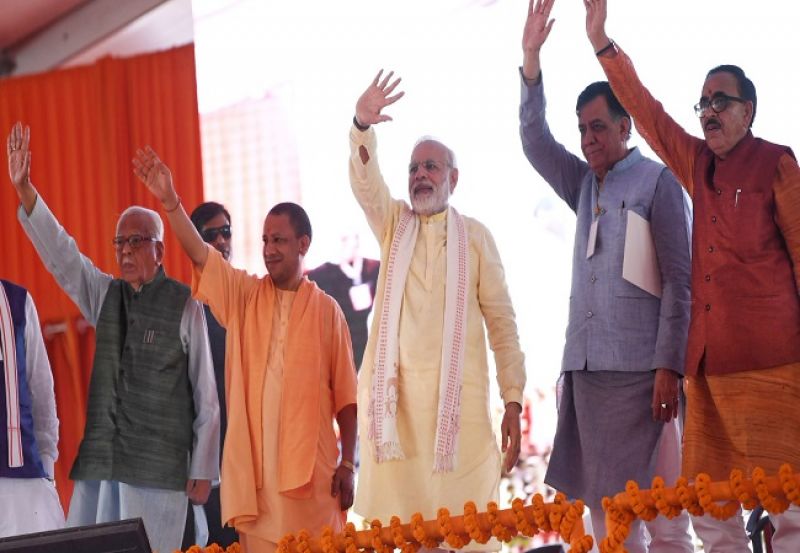 PM Modi inaugurated several projects in Varanasi
The road from the airport was in a bad state due to which flights were missed, he said. Modi said the situation had changed now with cooperation between the BJP governments in the state and at the Centre. The condition of the Ganga banks was also not good and all the waste used to flow into the river. The earlier governments were not concerned about this," he said. He said a large amount of money was earlier wasted in the name of cleaning up the river. The BJP-led government has now taken up the task of cleaning the Ganga from Gangotri to Gangasagar, and sanctioned Rs 21,000 crore for this.
He said projects related to roads, transport, cooking gas, beautification, cleanliness and other schemes to help people living here were inaugurated. "The change Varanasi is witnessing is helping nearby areas and villages. For the farmers, a perishable cargo centre is ready and potatoes, tomatoes, and other perishable vegetables can be stored here. Farmers will not have to suffer losses," he said. "Whether it is roads or railways, new facilities are being made available for Varanasi. Doubling of track to Allahabad and Chhapra is on, he said.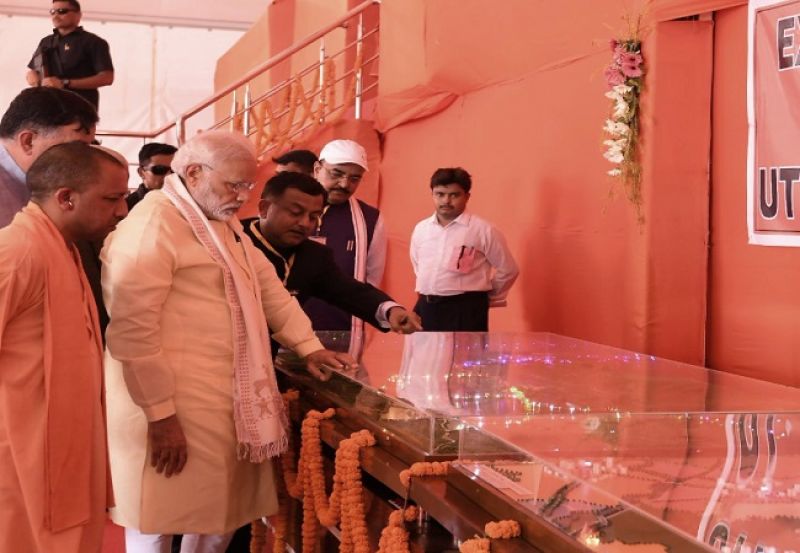 Farmers will not have to suffer losses
New trains will help people from Ballia and Ghazipur to come to Varanasi and return the same day, he added. He praised the Yogi Adityanath government in the state. "Tourism promotion and work on cleanliness and conservation of old monuments are being acknowledged. Swachh Bharat campaign has been taken forward by the UP government," he said. He said that impact of the state's industrial policy was also visible now. "The Samsung factory in Nodia was recently inaugurated by me. It will generate job opportunities. Mobile phone factories have increased from two to 120 in the past four years, of these over 50 are in UP," he said.